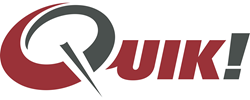 Bringing the most robust forms automation solution to Sycamore means users will have easy access to completely pre-fillable forms to complete transactions quickly and accurately
TORRANCE, Calif. (PRWEB) November 07, 2019
Quik! today announced a partnership with Sycamore Company that delivers access to Quik!'s automated forms solution right from the Sycamore ecosystem. The integration reduces the inefficiencies and errors of manual forms and increases productivity. Sycamore users are able to complete paperwork at the click of a button to complete and submit a variety of transactions. Madison Avenue Securities, LLC will be the first customer to deploy the integration, with Sycamore clients having access to all forms in Quik!'s forms library.
"We're dedicated to bringing value to customers by always improving on Sycamore's capabilities, and this partnership with Quik! expands our capabilities to offer more forms automation solutions," said Michael Overdorf, president of Sycamore.
As a turnkey integration with Sycamore, Quik! can be turned on and made available to customers rapidly, which saves time and money over the traditional integrations required by forms solutions. With access to the entire Quik! library of forms, all types of transactions are possible and well managed by Sycamore.
"More than 80 percent of manual forms are never completed or submitted – that's money left on the table," said Richard Walker, CEO and founder of Quik!. "Bringing the most robust forms automation solution to Sycamore means users will have easy access to completely pre-fillable forms to complete transactions quickly and accurately."
To learn more about Quik! and its ability to generate custom form solutions, please visit: https://www.quikforms.com/.
To learn more about Sycamore, visit https://sycamorecompany.com/
About Sycamore Company
Sycamore Company is a modern back-office technology solution for broker-dealers and RIAs. Through the power of Salesforce, Sycamore provides the engine enabling clients to manage commission reporting, compliance review and advisor compensation on one integrated platform. Through consultation, implementation and training to clients, Sycamore Company streamlines the normally arduous process of selecting and implementing the proper software applications.
About Quik!
Quik! is a provider of forms automation and management solutions for companies looking to maximize efficiency and productivity. Its technology is simple and easy to use, reducing the time and hassle of paperwork and empowering users to do their best work. Each form is fillable, interactive, secure and signable, allowing Quik! customers to collectively save thousands of trees per year. Quik! API and Application solutions feature an unparalleled standard definition of more than 500,000 fields and an extensive library of more than 34,000 forms that are easily integrated with CRM and other systems. Founded in 2002 by business consultant and entrepreneur Richard Walker, Quik! helps the top firms in the financial industry improve their bottom line. For more information on Quik!, visit quikforms.com.