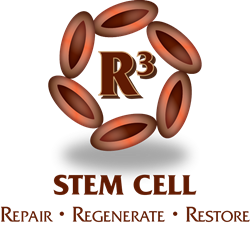 The R3 Stem Cell webinars are free and present data that is accurate and backed up by research data!
Scottsdale, Arizona (PRWEB) July 12, 2017
R3 Stem Cell is now offering complimentary webinars on amniotic stem cell therapy for prospective patients interested in regenerative procedures. Simply visit THIS PAGE to sign up for the webinar, which is being offered on a regular basis. Or simply call (844) GET-STEM for more information.
Amniotic stem cell treatments have become extremely popular nationwide due to the great outcomes for arthritis, soft tissue injuries, non-healing wounds, COPD, kidney/cardiac disease, neurologic conditions, neuropathy and more. The fluid is processed at an FDA regulated lab after being harvested during a scheduled c-section from consenting mothers.
With regenerative medicine having amazing outcomes and being readily available at R3 Stem Cell clinics, there is a definite need for quality information. R3 Stem Cell's Centers of Excellence have performed thousands of amniotic stem cell procedures, with an excellent amount of data and knowledge being gathered.
Said CEO David Greene, "Amniotic stem cell treatments are effective, convenient and do not have any ethical issues. Competitors have put out very inaccurate information about amniotic treatments on purpose, so our webinar presents data that is accurate and backed up by research!"
At the end of the webinar, participants will receive a very special offer on treatment, and all questions will be answered. In addition, a replay link is sent to all those who register. There is an additional webinar available to interested providers located HERE.
For those desired additional information about R3 Stem Cell's locations for treatment, call (844) GET-STEM.