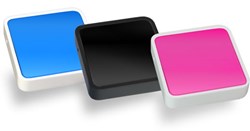 We believe that helping drivers become more aware of their surroundings can decrease injuries and deaths on the roads and help them become more confident behind the wheel.
Amsterdam, Netherlands (PRWEB) October 04, 2013
Radarboys iC2, the first smartphone add-on radar module to show the distance, direction and speed of other cars on the road, today expanded its crowdfunding campaign on IndieGogo.com with new perks, and a new low starting price of $159 (a 47 percent discount off the suggested retail price).
The crowdfunding campaign went live September 20, 2013, and will continue until November 4, 2013. Supporters of this cutting-edge radar module can give as little as $5 to help Radarboys' iC2 become a global safe-driving solution. The company is looking to raise $100,000 in 45 days to commercialize the product.
In addition to offering new pricing incentives, Radarboys also announced that the first 100 persons to preorder Radarboys' iC2 device will also receive a free Wiper Shark Fin, a unique, fin-shaped automotive gadget, valued at $10, that attaches to windshield wipers and flaps when drivers get too close to the car in front of them.
Radarboys' revolutionary Bluetooth®-enabled radar module, named iC2, shows drivers the distances and speeds of other cars sharing the road with them. Information is displayed on the user's smartphone via a free downloadable app, and both audible and visual alerts are triggered when the driver approaches a potentially hazardous situation, allowing time to react and return to safety. The purpose of the device is to increase driver awareness of their surroundings and improve safety, especially at night and in hazardous driving conditions.
The U.S. National Highway Traffic Safety Administration (NHTSA) reported more than 5.4 million traffic accidents in 2010. It lists frontal crash warning systems as one of three collision-avoidance technologies on a list of recommended safety features in its New Car Assessment Program.
"Our iC2 device is more than a fad tech gadget," said Andrew Cramer, CEO of Radarboys. "The same collision avoidance technology that is used in high-end luxury cars is now available to everyone in an affordable, easy-to-use device. We believe that helping drivers become more aware of their surroundings can decrease injuries and deaths on the roads and help them become more confident behind the wheel. Whether on the road for business or taking the family on vacation, we're committed to helping our customers get from Point A to Point B more safely."
The iC2 device is capable of recording all radar data, distances, speeds and directions. This can help with insurance claims and assist police during accident investigations. The Radarboys app is available to all Android and iOS mobile devices.
By backing Radarboys' technology, contributors who opt for the $159 contribution fee will receive their own Radarboys device before the product is released on Radarboys.com and in retail stores. The product is estimated to retail at $299 upon release. Unique color options – including pink and blue covers – are also available to those who want to personalize their device.
Funds raised in this campaign will be used to finalize current prototypes and help with mobile application development. Radarboys' technologists have a detailed execution plan on their crowdfunding campaign website to let investors know what to expect from Radarboys in the future.
About Radarboys
Based in Amsterdam, Netherlands, Radarboys is a world-class designer of innovative, radar-based collision-avoidance systems for automobiles worldwide. The company is committed to improving driver safety by making the advanced radar technology of aircraft, ships and high-end luxury cars accessible to all drivers. Radarboys' success is driven by the company's unique ability to blend the superior quality and performance of its Bluetooth-enabled radar module with an easy-to-use smartphone app in a low-cost solution. The company is part of Andrew Cramer Engineering (ACE), a European-based engineering firm with more than 20 years of experience building high-quality products for home and automotive applications.
With a passion for life-saving technology, Radarboys provides drivers with greater awareness of their surroundings for improved safety on the road. Learn more about Radarboys technology at Radarboys.com or by visiting the crowdfunding campaign on IndieGoGo.com. You can also follow Radarboys on social media: Facebook (https://www.facebook.com/radarboys); Twitter @radarboysmail.
# # #
Press Contact:
Ed Rebello
Public Relations
+1-408-887-2005
radarboyspr(at)gmail(dot)com