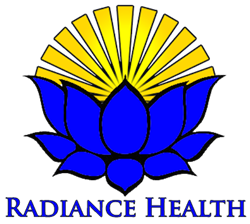 "This Open House provides a unique and ideal setting for individuals to learn how positive change can add whole wellness to their lives," said Kimba Arem, VP of Radiance Health.
Louisville, CO (PRWEB) November 03, 2015
In dealing with chronic or acute pain, coping with immune system disorders, managing behavioral challenges, or looking for a new level of personal health, patients are turning to complementary and alternative medicine more than ever before. Radiance Health seeks to demystify and empower individuals with its first 'Ask a Specialist Open House' at their health and wellness center located at 833 W. South Boulder Road in Louisville, Colorado on, November 5, 2015.
"The goal of Radiance Health is to enable transformation through technologies, information, and experience," said Kimba Arem, Vice President of Radiance Health. "This 'Ask a Specialist Open House' provides a unique and ideal setting for individuals to learn how positive change can add whole wellness to their lives."
The 'Ask a Specialist Open House' is open 11:00am-8:00pm on November 5, 2015 and offers insight into just some of the diagnostic, treatment, and health tools available at the health and wellness center. Led by practitioners with extensive knowledge and experience, the event is open to all looking for inner harmony.
Bio-Well Demonstration – 11:00am with Kimba Arem, Vice President and Sound and Music Therapy Practitioner

Learn how Electro-Photonic Imaging captures photon emissions from the fingers and maps to organs and systems in the body. Based on traditional Chinese medicine, the insight reflects the state of energy meridians to provide insight into energy, stress, and vitality.
Neurofeedback – 12:00pm with Leslie Burgess, ND

Quantitative electroencephalography (qEEG) easily and painlessly measure brainwave patterns so that biofeedback training programs can be developed to help improve conditions such as ADHD and Generalized Anxiety Disorder.
The Art of Touch and 3 Principles of Refinement – 1:00pm with Ron Lemire, CST, MT

Explore the evolution of manipulative touch therapies and how they aid and encourage healing of the body-mind continuum.
Bone Health – 2:00pm with Frank Schaub, DC

Learn how the skeletal system influences the body's overall state of function and performance.
Naltrexone and the Immune System – 4:00pm with Paul Battle, PA-C

Discover how low dose naltrexone is used to enhance and rebalance the immune system with an international expert in the field. Applicable to 200 different disease states, low dose naltrexone has also been shown effective for Crohn's disease with virtually no side effects.
The Role of Food in Life – 5:00pm with Lauren Grossman, MD

Investigate the role of food in your life and how it is a defining feature of who you are. A fun and thought-provoking discussion, this session will explore mindfulness and food.
Sound Therapy and Subtle Energy- 6:00pm with Kimba Arem, Vice President and practitioner

Examine how music, sound, and subtle energy technologies are used as medicine to achieve and maintain optimum health.
Integrative Self-Care – 7:00pm with Paul Berger, MD

Founder of the Boulder Holistic Medical Center, Dr. Paul Berger will share information and guide discussion around the role of natural medicine, family practice, and holistic medicine.
"This is an excellent opportunity to explore alternative approaches to healthcare with some of the community's most experienced practitioners," said Paul Berber, MD and Radiance Health practitioner.
Everyone is welcome to this special event to become informed and understand the many options available. Radiance Health offers a full breadth of alternative and holistic medical solutions including neurofeedback, music therapy, subtle energy therapies, and traditional Chinese medicine. Also, the practice partners with a local chiropractor, acupuncturist, and a naturopathic physician to ensure the right approach is applied to individual conditions and ailments.
Learn more about Radiance Health at http://www.radiancehealth.com or call (303) 536-6177.