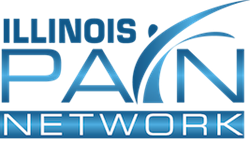 Patients with back pain receive usually between one to two years of consistent relief with the treatment!
Rockford, Illinois (PRWEB) May 31, 2016
The top pain management centers in the Illinois Pain Network are now offering a revolutionary treatment for back pain known as radiofrequency ablation. The RFA treatment typically provides between one and two years of consistent back pain relief. Call (888) 885-8675 for more information and scheduling.
With back pain affecting ninety percent of individuals at some point in life, an unfortunate few will end with chronic pain. With the introduction of radiofrequency ablation, over ninety percent of patients are able to avoid the need for potentially risky surgery. Studies have shown that the average duration of pain relief with the procedure is over fifteen months.
Interestingly, if the pain returns, studies also show that a repeat radiofrequency procedure offers the same outcome as the initial procedure. Along with the other options at the McHenry or Rockford pain management clinics, patients are able to usually reduce the amount of pain medications necessary.
Along with the treatment being used for back pain, radiofrequency ablation also works exceptionally well for neck pain, SI joint pain and knee pain as well. The treatment is administered is an outpatient by the Board Certiifed doctors at the practices.
Most insurance is accepted with the pain doctors in the Network, and appointments are readily available. Call for more information and scheduling at (888) 885-8675 and visit http://illinoispainnetwork.com to see the exact locations.