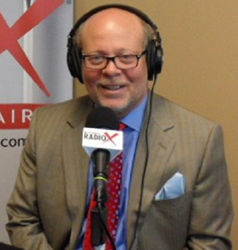 The most important time to spend with a lawyer is that initial consultation.
Atlanta, GA (PRWEB) May 29, 2014
Randall Kessler, Founding Partner of Kessler and Solomiany, LLC, was featured on the April 22, 2014 Buckhead Business Radio show, hosted by Rich Casanova.
Kessler & Solomiany, LLC is reputed to be one of the preeminent domestic relations firms in Atlanta. The firm has developed an excellent reputation in all areas of family law, including but not limited to, divorce, child custody and pre/post nuptial agreements.
"The most important time to spend with a lawyer is that initial consultation," said Kessler. "It's important to look at what is at stake –children, significant assets, etc. – and judge from those answers. You don't have to hire that lawyer, but you can walk out of an initial consultation feeling reassured that whether you like the answer or not, at least you know what you are looking at, how long is it going to take, how much is it going to cost."
Kessler has also written a book to help families prepare for divorce. "Divorce: Protect Yourself, Your Kids And Your Future" was written to be read before the initial meeting with a lawyer, to help work through legal labels and think through what decisions will need to be made. The book is available at DivorceProtectYourself.com.
To learn more about Kessler and his firm, listen to the entire interview on Buckhead Business Radio.
About Buckhead Business Radio:
http://buckhead.businessradiox.com/
Buckhead Business Radio spotlights thought leaders and companies doing business in and around the Buckhead community (the heart of Atlanta's financial district) with compelling stories to tell. Join Host Rich Casanova every Tuesday morning at 10am EST. Tune in to other weekly and special shows broadcasting live from the Business RadioX® studio in Buckhead at: http://BuckheadBusinessRadiox.com.
About Business RadioX®:
BusinessRadioX® interviews dozens of innovative entrepreneurs and successful leaders each week. Its mission is to help local businesses Get The Word Out about the important work they're doing for their market, their community, and their profession. With a pro-business slant and a long-form interview format, guests don't have to worry about being ambushed or talking in "sound bites." Guests have enough time to tell their whole story and to share their insights and experience without interruptions. BusinessRadioX® hosts are business professionals interviewing their peers, drilling down on the critical issues, and delivering practical information to an engaged business audience. Business topics that are frequently covered include: Law, Finance, Healthcare, Technology, Trade Shows, B2B Marketing, Venture Capital, Training and Development and other issues impacting the business community. For more information, visit: http://www.businessradiox.com.