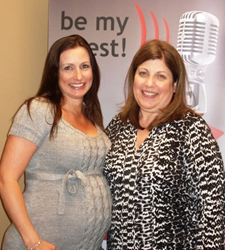 The Concussion Institute was developed as part of the initiative to improve the treatment of concussions.
Atlanta, GA (PRWEB) May 09, 2014
Maria Chininis, Educational Coordinator of the Concussion Institute at Gwinnett Medical Center, was interviewed by host Tracy McDaniel on the April 18, 2014 episode of Testing the Experts. Gwinnett Medical Center – Duluth recently announced the opening of the Concussion Institute and Chininis discussed the purpose and offerings available.
"We take a very comprehensive approach," said Chininis. "We have two neuropsychologists, four athletic trainers, and two physical therapists. My job is to communicate a comprehensive plan to the schools, the family members, and the experts at the institute."
The Concussion Institute was developed as part of the initiative to improve the treatment of concussions. With the latest technology and the Immediate Post-Concussion Assessment and Cognitive Testing (ImPACT) Program, the Institute is able to diagnose concussions sooner and with greater accuracy. The Institute has also placed certified athletic trainers in high schools around the area in an effort to reduce the chance of follow-up concussions.
Chininis has worked in numerous educational facilities and was just recognized for serving 25 years as an administrator.
To learn more about Chininis and the opening of the Concussion Institute, listen to this complete interview on Testing the Experts.
About Testing the Experts:
http://testingtheexperts.businessradiox.com
Testing the Experts, presented by Confirmatrix Laboratory, introduces you to the top physicians, treatment centers and rehabilitation facilities, researchers, law enforcement personnel and other organizations in Atlanta to discuss their work and examine how drug testing and trends in patient care as well as drug usage plays a part in their day to day operations. Testing the Experts is co-hosted by Wes Warrington and Tracy Youngblood-McDaniel and airs each Friday at 1:00 p.m. EST.
About Confirmatrix Laboratory:
Confirmatrix Laboratory Inc. is an independent laboratory in Lawrenceville, Georgia specializing in providing comprehensive clinical quantitative urine and oral fluid drug testing, medication monitoring, and support services. In addition, Confirmatrix provides time saving, economical, and accurate on-site/point of collection analysis for drugs of abuse, therapeutic drugs, employment drug screening, and occupational health testing. For more information, visit http://www.confirmatrixlabs.com.
About Business RadioX®:
BusinessRadioX® interviews dozens of innovative entrepreneurs and successful leaders each week. Its mission is to help local businesses Get The Word Out about the important work they're doing for their market, their community, and their profession. With a pro-business slant and a long-form interview format, guests don't have to worry about being ambushed or talking in "sound bites." Guests have enough time to tell their whole story and to share their insights and experience without interruptions. BusinessRadioX® hosts are business professionals interviewing their peers, drilling down on the critical issues, and delivering practical information to an engaged business audience. Business topics that are frequently covered include: Law, Finance, Healthcare, Technology, Trade Shows, B2B Marketing, Venture Capital, Training and Development and other issues impacting the business community. For more information, visit: http://www.businessradiox.com.