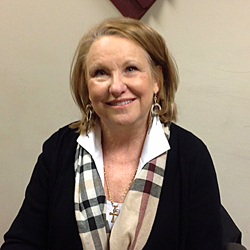 We are celebrating the Humble Heroes of World War II by providing them a cost-free trip to visit the WWII Memorial in Washington, D.C.
Atlanta, GA (PRWEB) February 27, 2014
On February 5, 2014, host Sam Grass of Business RadioX®'s Eugeria! Radio™ sat down with Sue Sharp to learn about the upcoming Hero Air, a veterans trip to Washington, D.C., sponsored by the Roswell Rotary Club.
Sue Sharp is the owner and CEO of Moblity Scooters and More, located in Roswell, GA, a business known for providing custom power chairs and scooters, elevators, wheelchair vans and complete home modifications. Mobility Scooters is a one-stop resource for consumers, medical professionals, caretakers, trust managers, and more. Sharp described her business as "Six Flags for Seniors," providing a variety of speciality products for seniors, aiding them to live more vibrant, independent lives.
Sharp has been involved with the Roswell Rotary Club's Honor Air program. Scheduled for April 2, 2014, this is the sixth day trip the Roswell Rotary Club has organized. Explained Sharp, "We are celebrating the Humble Heroes of World War II by providing them a cost-free trip to visit the WWII Memorial in Washington, D.C." The Roswell Rotary Club will escort approximately 60 veterans on this upcoming trip.
The youngest World War II veteran is now an octogenarian and most are in their nineties. These heroes are passing away at the rate of 1,000 per day so time is of the essence. "It is our intention to honor as many of these 'ordinary people who saved the world' as possible by providing them a completely free day trip to visit their Memorial," said Sharp.
The Roswell Rotary Club is actively seeking supporters to help fund this year's trip. To learn more about the upcoming Hero Air tour, tune in to Eugeria! Radio™.
About Eugeria! Radio™:
http://eugeria.businessradiox.com/
Eugeria! Radio™ is a weekly radio show on Business RadioX® celebrating those who have given their careers to serving seniors and disabled individuals to make their lives comfortable, meaningful and fulfilled. Eugeria is sponsored by Griswold Home Care and is hosted by Brad Culp and Sam Grass.
About Business RadioX®:
BusinessRadioX® interviews dozens of innovative entrepreneurs and successful leaders each week. Its mission is to help local businesses Get The Word Out about the important work they're doing for their market, their community, and their profession. With a pro-business slant and a long-form interview format, guests don't have to worry about being ambushed or talking in "sound bites." Guests have enough time to tell their whole story and to share their insights and experience without interruptions. BusinessRadioX® hosts are business professionals interviewing their peers, drilling down on the critical issues, and delivering practical information to an engaged business audience. Business topics that are frequently covered include: Law, Finance, Healthcare, Technology, Trade Shows, B2B Marketing, Venture Capital, Training and Development and other issues impacting the business community. For more information, visit: http://www.businessradiox.com.