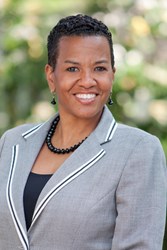 Michelle brings an incredible amount of experience...her show will be an excellent addition to our studio line-up.
Atlanta, GA (PRWEB) September 06, 2013
On Friday, September 13, 2013, BusinessRadioX® welcomes to the studio the latest addition to its radio family, Growth Matters, hosted by Michelle Matthews. Growth Matters will air every Friday morning at 10am EST.
Michelle Matthews is President of Matthews Consulting Group, LLC, an Atlanta-based management consulting firm with an established reputation for helping organizations and individuals implement strategic change. Matthews is a trusted advisor with more than 25 years of experience in organizational development, change management and consulting. She is a recognized expert in developing strategies to improve business processes, maximize human capital and increase revenues.
Growth Matters will be a weekly dialogue to learn about ideas and strategies to spark creativity and increase ability to create company growth in today's competitive environment. Listeners will learn valuable insights from executives and entrepreneurs who have faced the challenges and risks associated with business growth and succeeded. Learn how they have opened doors that have led to professional and personal success.
"Michelle brings an incredible amount of experience in strategic planning, group facilitation, and organizational change management, and her show will be an excellent addition to our studio line-up," said Stone Payton, Managing Partner with BusinessRadioX®.
Join us for this inaugural episode at 10am Eastern on Friday, September 13th, at Growth Matters.
About Business RadioX®:
BusinessRadioX® interviews dozens of innovative entrepreneurs and successful leaders each week. Its mission is to help local businesses Get The Word Out about the important work they're doing for their market, their community, and their profession. With a pro-business slant and a long-form interview format, guests don't have to worry about being ambushed or talking in "sound bites." Guests have enough time to tell their whole story and to share their insights and experience without interruptions. BusinessRadioX® hosts are business professionals interviewing their peers, drilling down on the critical issues, and delivering practical information to an engaged business audience. Business topics that are frequently covered include: Law, Finance, Healthcare, Technology, Trade Shows, B2B Marketing, Venture Capital, Training and Development and other issues impacting the business community. For more information, visit: http://www.businessradiox.com.