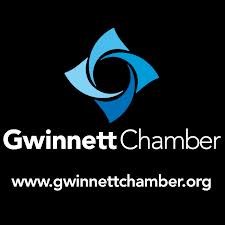 I am excited and honored to have four highly respected, well-known and influential local business leaders appear on Gwinnett Business Radio...
Atlanta, GA (PRWEB) September 09, 2013
On Thursday, September 12, 2013, Gwinnett Business Radio co-hosts Mike Sammond and Steven Julian welcome special guests from the Gwinnett Chamber of Commerce for a live broadcast at 10am EST from the Gwinnett studios of BusinessRadioX®.
Dr. Daniel Kaufman is the President and CEO of the Gwinnett Chamber of Commerce. He is responsible for the overall leadership, management and direction of the 2,700-member organization located in Duluth.
Dr. Kaufman most recently served as the charter president of Georgia Gwinnett College. He brings not only a broad range of organizational, strategic planning and business development experience to the table, he has been a vocal champion of critical community initiatives and has a demonstrated record of building consensus among diverse communities. He is a decorated Army veteran and recipient of the Bronze Star and two Purple Hearts. He has worked for the White House National Security Council and with the Office of the Secretary of Defense.
Joining Dr. Kaufman on the show will be three members of the Chamber's Executive Committee and Board: 2014 Chair-Elect Carla Carraway, the President of Precision Planning; Vice Chair of Technology Matt Hyatt, the Founder and CEO of Rocket IT; and Terri Jondahl, the CEO of CAB, Incorporated.
"I am excited and honored to have four highly respected, well-known and influential local business leaders appear on Gwinnett Business Radio to talk about the latest direction and goals for the Gwinnett Chamber," said host Mike Sammond. "Much like the Chamber, BusinessRadioX® is pro-business and the show on September 12th promises to be insightful and informative - a show that local business leaders won't want to miss."
Please tune in at 10am Eastern on Thursday, September 12th, for this very special edition of Gwinnett Business Radio.
About Gwinnett Business Radio:
http://gwinnettbusinessradio.businessradiox.com/
Gwinnett Business Radio is a weekly show which broadcasts from the Business RadioX® studio in Gwinnett and is produced and hosted by veteran broadcaster and Mike Sammond. Mike works as a television reporter for the Olympic News Channel, recently covering the 2012 Summer Olympics in London and the 2010 Winter Olympics in Vancouver and also serves as a weekend talk show host on Sports Radio 92.9 The Game in Atlanta. Each week, Gwinnett Business Radio features Gwinnett County's top businessmen and businesswomen focusing on what makes them the best at what they do.
About Business RadioX®:
BusinessRadioX® interviews dozens of innovative entrepreneurs and successful leaders each week. Its mission is to help local businesses Get The Word Out about the important work they're doing for their market, their community, and their profession. With a pro-business slant and a long-form interview format, guests don't have to worry about being ambushed or talking in "sound bites." Guests have enough time to tell their whole story and to share their insights and experience without interruptions. BusinessRadioX® hosts are business professionals interviewing their peers, drilling down on the critical issues, and delivering practical information to an engaged business audience. Business topics that are frequently covered include: Law, Finance, Healthcare, Technology, Trade Shows, B2B Marketing, Venture Capital, Training and Development and other issues impacting the business community. For more information, visit: http://www.businessradiox.com.