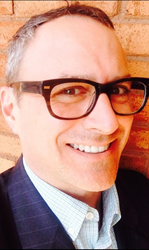 Top Docs Radio is a forum for conversations with leading doctors and thought leaders on topics in health, wellness and lifestyle issues.
Atlanta, GA (PRWEB) March 26, 2014
On Thursday, April 3, 2014, BusinessRadioX® welcomes to the studio the latest addition to its radio family, Top Docs Radio, hosted by CW Hall, from Gwinnett BusinessRadioX®.
Top Docs Radio, presented by Hyperbaric Physicians of Georgia and hosted by CW Hall, is a forum for conversations with leading doctors and thought leaders. Discussions will be about cutting edge trends and topics in health, wellness and lifestyle issues.
Hall joined HyperbaRXs, Inc. in February, 2010 as a Program Manager, ultimately transitioning to Physician Liaison and Marketing Director, to address the need for educating the local medical community on how they can improve patient outcomes by employing advanced modalities including hyperbaric medicine in an appropriate, timely manner.
With a bachelor's degree in Nursing, Hall's clinical background focused on surgical/cardiovascular surgery intensive care for eight years, including two years as Assistant Clinical Manager. Since 1998 he has held operations and market development roles along with experience placing physicians in permanent and temporary positions as a physician recruiter.
"CW brings an incredible amount of experience in the healthcare arena to the studio, and his show will be an excellent addition to our line-up," said Mike Sammond, Studio Operator with BusinessRadioX®.
Join us for this inaugural episode at Noon EST on Thursday, April 3rd, on Top Docs Radio.
About Business RadioX®:
BusinessRadioX® interviews dozens of innovative entrepreneurs and successful leaders each week. Its mission is to help local businesses Get The Word Out about the important work they're doing for their market, their community, and their profession. With a pro-business slant and a long-form interview format, guests don't have to worry about being ambushed or talking in "sound bites." Guests have enough time to tell their whole story and to share their insights and experience without interruptions. BusinessRadioX® hosts are business professionals interviewing their peers, drilling down on the critical issues, and delivering practical information to an engaged business audience. Business topics that are frequently covered include: Law, Finance, Healthcare, Technology, Trade Shows, B2B Marketing, Venture Capital, Training and Development and other issues impacting the business community. For more information, visit: http://www.businessradiox.com.