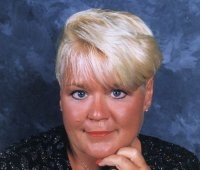 ...leading companies are seeking ways that they can bring events in-house to keep employees engaged.
Atlanta, GA (PRWEB) October 29, 2013
On Tuesday, November 5, 2013, BusinessRadioX® welcomes to the studio the latest addition to its radio family, Health Fair Radio, hosted by Linda Frakes. Health Fair Radio will air every Tuesday afternoon at 1pm EST.
Linda Frakes has spent twenty-five years bringing concepts to unique locations, having created temporary stores/"pop-ups" for companies like HoneyBaked Ham, Brookstone, Culligan and others. Now, she brings this experience to corporate America with onsite health and wellness events. Her passion is to keep the wellness discussion alive for stakeholders who might not otherwise have access to one-on-one educational, interactive and fun events.
Explained Frakes, "Not that long ago, health and wellness was not a priority for most corporations. Today, with rising health care costs and rewards for proactive initiatives, leading companies are seeking ways that they can bring events in-house to keep employees engaged."
To that end, Frakes is hosting Health Fair Radio to hear what's new in corporate health and wellness. The show will air each week on Tuesdays at 1pm EST and will introduce listeners to a variety of guests - both from the corporate world and from state-of-the-art wellness providers. Broadcasting live each week from the BusinessRadioX® Midtown Atlanta studio, the show will encompass wellness from an overall perspective - from healthy living and healthy eating and cooking, to health medical screenings, even healthy finances - and how to be healthy and ready for the holidays.
"Linda brings an incredible amount of experience in healthcare for the corporate arena, and her show will be an excellent addition to our studio line-up," said Lee Kantor, Managing Partner with BusinessRadioX®.
Join us for this inaugural episode at 1pm Eastern on Tuesday, November 5th, on Health Fair Radio.
About Business RadioX®:
BusinessRadioX® interviews dozens of innovative entrepreneurs and successful leaders each week. Its mission is to help local businesses Get The Word Out about the important work they're doing for their market, their community, and their profession. With a pro-business slant and a long-form interview format, guests don't have to worry about being ambushed or talking in "sound bites." Guests have enough time to tell their whole story and to share their insights and experience without interruptions. BusinessRadioX® hosts are business professionals interviewing their peers, drilling down on the critical issues, and delivering practical information to an engaged business audience. Business topics that are frequently covered include: Law, Finance, Healthcare, Technology, Trade Shows, B2B Marketing, Venture Capital, Training and Development and other issues impacting the business community. For more information, visit: http://www.businessradiox.com.