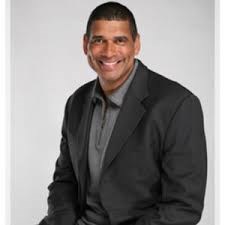 Jack's passion for life legacy sparks thought-provoking discussion for business leaders...
Atlanta, GA (PRWEB) December 27, 2013
On Friday, January 3, 2014, BusinessRadioX® welcomes to the studio the latest addition to its radio family, Legacy Leaders Radio, hosted by Jack Perry Jr., from our studio in Midtown Atlanta.
Legacy Leaders Radio will highlight those who understand that their actions and decisions of today leave a legacy for the future. Show guests will include business and public service leaders that are creating lasting change in thought and service in their businesses and communities.
As President of Source Point Coaching, an Atlanta-based leadership, public speaking and professional coaching consultancy, Jack Perry Jr. inspires people to define their own success. Perry is a recognized keynote and public speaker through radio and television, and is a professional life coach. Perry has encountered a vast variety of situations as a U.S. Army Commander, Police Officer, Emergency Contingency Planner and private-sector business leader. His advice has literally meant life-or-death outcomes for some of his colleagues.
"Jack's passion for life legacy sparks thought-provoking discussion for business leaders, and this show will be an excellent addition to our studio line-up," said Lee Kantor, co-owner of BusinessRadioX®.
Join us for this inaugural episode at 1:00pm Eastern on Friday, January 3rd, on Legacy Leaders Radio.
About Business RadioX®:
BusinessRadioX® interviews dozens of innovative entrepreneurs and successful leaders each week. Its mission is to help local businesses Get The Word Out about the important work they're doing for their market, their community, and their profession. With a pro-business slant and a long-form interview format, guests don't have to worry about being ambushed or talking in "sound bites." Guests have enough time to tell their whole story and to share their insights and experience without interruptions. BusinessRadioX® hosts are business professionals interviewing their peers, drilling down on the critical issues, and delivering practical information to an engaged business audience. Business topics that are frequently covered include: Law, Finance, Healthcare, Technology, Trade Shows, B2B Marketing, Venture Capital, Training and Development and other issues impacting the business community. For more information, visit: http://www.businessradiox.com.