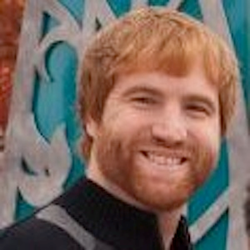 ...the Ritz Group Radio Show provides a unique view of the Atlanta entrepreneurial ecosystem.
Atlanta, GA (PRWEB) April 03, 2014
On Tuesday, April 8, 2014, BusinessRadioX® welcomes to the studio the latest addition to its radio family, Atlanta Dealmakers, from Buckhead BusinessRadioX®.
Atlanta Dealmakers will feature weekly sponsor segments, uplifting the Buckhead and surrounding Atlanta communities. The first installment in this series is the Ritz Group Radio Show, hosted by Tres Crow and sponsored by the Ritz Group.
The Ritz Group Radio Show is dedicated to discussing the most important topics related to angel investing and the entrepreneurial journey. By combining investors, service providers, business leaders, and entrepreneurs, the Ritz Group Radio Show provides a unique view of the Atlanta entrepreneurial ecosystem.
Crow is an experienced marketing and sales professional. Having worked successfully in a variety of fields – as a lender, banker, insurance agent, membership manager, marketing and copywriting freelancer, as well as a sales and operations manager at both regional and national retail banks – he has a wide-ranging view of several key aspects of the business and entrepreneurial communities. Crow is an Ambassador for the Ritz Group, tasked with growing and maintaining membership.
"Tres and the Ritz Group bring an incredible amount of experience in the entrepreneurial arena to the studio, and this show will be an excellent addition to our line-up," said Rich Casanova, Studio Operator with Buckhead BusinessRadioX®.
The Ritz Group Radio Show will air monthly on the second Tuesday of each month. Join us for this inaugural episode at 2:00pm EST on Tuesday, April 8th, on Atlanta Dealmakers.
About Business RadioX®:
BusinessRadioX® interviews dozens of innovative entrepreneurs and successful leaders each week. Its mission is to help local businesses Get The Word Out about the important work they're doing for their market, their community, and their profession. With a pro-business slant and a long-form interview format, guests don't have to worry about being ambushed or talking in "sound bites." Guests have enough time to tell their whole story and to share their insights and experience without interruptions. BusinessRadioX® hosts are business professionals interviewing their peers, drilling down on the critical issues, and delivering practical information to an engaged business audience. Business topics that are frequently covered include: Law, Finance, Healthcare, Technology, Trade Shows, B2B Marketing, Venture Capital, Training and Development and other issues impacting the business community. For more information, visit: http://www.businessradiox.com.