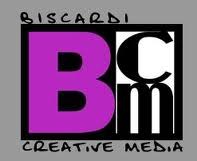 Today's world is overwhelmed with technology, but it takes good storytellers to bring your message to life...
Atlanta, GA (PRWEB) November 19, 2013
On November 13, 2013, co-hosts Dominick Rainey and Nikole Toptas of BusinessRadioX®'s Silver Lining in the Cloud welcomed to the studio Walter Biscardi with Biscardi Creative Media to discuss the Atlanta media production market.
Walter Biscardi is the owner of Biscardi Creative Media. He founded his creatively driven company in 2001 with one idea in mind: whatever you can envision, it can be created. Biscardi is also a disciplined professional who understands the importance of a deadline and a budget. After studying film and video production at the Newhouse School of Communications at Syracuse University, Biscardi's career began with editing for a national and international audience at CNN.
Today, Biscardi Creative Media's Emmy-award winning broadcast programming, episodics, commercials, feature films and corporate marketing video productions are some of the projects their storytellers bring to the screen every day. According to Biscardi, "Today's world is overwhelmed with technology, but it takes good storytellers to bring your message to life in an effective and entertaining way." In other words, the latest digital tools don't make a quality production; the artists using those tools do.
Drawing on over 20 years of industry experience, Biscardi pulls together a creative team that has amassed every major award and traveled to every country in pursuit of a single goal: The story.
Some credits of note for Biscardi Creative Media include: Editor/Animator: "Good Eats" (Food Network); Producer/Editor: "Foul Water Fiery Serpent" featuring Sigourney Weaver (PBS); Managing Producer, "This American Land" (PBS); and Producer/Colorist, "Dark Forest Black Fly" featuring Mia Farrow (PBS).
To learn more about Biscardi Creative Media, listen to this interview in its entirety on Silver Lining in the Cloud.
About Silver Lining in the Cloud:
http://www.silverlining.businessradiox.com
Silver Lining in the Cloud is presented by Computer Design and Integration. Silver Lining in the Cloud is an open forum show that highlights and promotes many of Atlanta's top businesses and business leaders. Guests hone in on what is the silver lining that their business offers to the community, how they are making a difference and celebrating their success.The show airs on Wednesdays at 10:00 a.m. EST and is co-hosted by Nikole Smith-Toptas and Dominick Rainey.
About Computer Design and Integration:
Computer Design & Integration LLC (CDI) provides data center infrastructure design, integration and support for businesses' evolving needs while simplifying complex information technologies. The company offers advanced technology strategies with a particular focus on highly available data center solutions. Their dedicated managed services staff offers businesses scalability to ensure the highest degree of completion success and on-time performance. Founded in 1995, with locations in NY, NJ, Atlanta and Charlotte, CDI has been recognized as one of the nation's top 500 IT solution providers. For more information, visit http://www.cdillc.com/ or Twitter @cdillc
About Business RadioX®:
BusinessRadioX® interviews dozens of innovative entrepreneurs and successful leaders each week. Its mission is to help local businesses Get The Word Out about the important work they're doing for their market, their community, and their profession. With a pro-business slant and a long-form interview format, guests don't have to worry about being ambushed or talking in "sound bites." Guests have enough time to tell their whole story and to share their insights and experience without interruptions. BusinessRadioX® hosts are business professionals interviewing their peers, drilling down on the critical issues, and delivering practical information to an engaged business audience. Business topics that are frequently covered include: Law, Finance, Healthcare, Technology, Trade Shows, B2B Marketing, Venture Capital, Training and Development and other issues impacting the business community. For more information, visit: http://www.businessradiox.com.