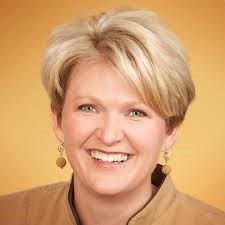 Through social media exploration for training, speaking and marketing small businesses, I have capitalized...
Atlanta, GA (PRWEB) November 13, 2013
On October 23, 2013, co-hosts Stone Payton and Lee Kantor of BusinessRadioX®'s Learning Insights discussed social media with Dawn Gartin from Manhattan Associates. Joining them in the studio was Steve Kapaun with TrainingPros, sponsor of Learning Insights.
Dawn Gartin serves as Collaboration Manager with Manhattan Associates, a global solutions provider for supply chain leaders—organizations intent on creating enduring market advantages by leveraging their supply chains. They enable organizations to create customer experiences consistent with their brand values; improve relationships with suppliers, customers, logistics providers and other organizations in their supply chain ecosystems; leverage investments across supply chain functions; effectively manage costs; and meet dynamically changing market requirements.
As Collaboration Manager, Gartin encourages and develops communities by advancing communication. Her sweet spot is social media. As she explained, "Through social media exploration for training, speaking and marketing small businesses, I have capitalized on Facebook, Twitter, LinkedIn, and Yammer."
Gartin develops online social strategy and work with clients to identify appropriate content. Additionally, she runs social and collaboration workshops with customers and continues to work with them, helping them troubleshoot specific issues and ensuring that customers are deriving the desired business results.
To learn more about Gartin and Manhattan Associates, you can listen to this interview in its entirety at Learning Insights.
About Learning Insights Radio:
http://www.learninginsights.businessradiox.com
Learning Insights airs weekly on Wednesdays at 10am EST. Co-hosts Lee Kantor and Stone Payton interview learning professionals Improving Performance to Drive Business Results. Learning Insights is sponsored by TrainingPros.
About Business RadioX®:
BusinessRadioX® interviews dozens of innovative entrepreneurs and successful leaders each week. Its mission is to help local businesses Get The Word Out about the important work they're doing for their market, their community, and their profession. With a pro-business slant and a long-form interview format, guests don't have to worry about being ambushed or talking in "sound bites." Guests have enough time to tell their whole story and to share their insights and experience without interruptions. BusinessRadioX® hosts are business professionals interviewing their peers, drilling down on the critical issues, and delivering practical information to an engaged business audience. Business topics that are frequently covered include: Law, Finance, Healthcare, Technology, Trade Shows, B2B Marketing, Venture Capital, Training and Development and other issues impacting the business community. For more information, visit: http://www.businessradiox.com.