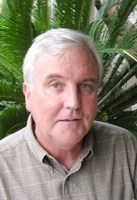 Senior Synergies is a great show concept for the Wilmington area, as it has become a retirement hub of late.
Atlanta, GA (PRWEB) February 04, 2014
On Thursday, February 6, 2014, BusinessRadioX® welcomes to the studio the latest addition to its radio family, Senior Synergies, hosted by Tom Pechar, from BusinessRadioX® in Wilmington, NC.
Senior Synergies will focus on a wide range of issues faced by seniors in the Cape Fear Region. Each show will bring insight to topics that impact those in the region, including availability and breadth of government services, veterans issues, elder law, health care, lifestyle – and even fun events in which seniors can participate. The goal is to help guests tell their stories and the impact on seniors throughout the Wilmington area.
Tom Pechar is the owner of Synergy HomeCare of Wilmington. He moved to Wilmington in 2010 after a long and successful executive career in not-for-profit arts management, and fulfilled a long held dream of starting and growing his own business. Having lived in a mission-driven environment his entire professional life, Pechar started a business that would make a real difference in peoples' lives. He found that in Synergy HomeCare, a national network of more than 100 non-medical home care agencies. Synergy provides care to clients of all ages who may need personal care for short or extended periods of time.
"Senior Synergies is a great show concept for the Wilmington area, as it has become a retirement hub of late," said Ann Revell-Pechar, who operates the Wilmington studio of BusinessRadioX®. "We're happy to see Synergy HomeCare so committed to bettering the lives of seniors in our region, and giving those who serve them an opportunity to shine. We are very much looking forward to Tom's guests and the stories they'll share."
Pechar's first broadcast will feature Gayle Ginsberg, a Social Worker at the New Hanover County Senior Resource Center and Holly Pilson, the Caregiver Resource Specialist at the Cape Fear Council of Governments. Join us for this inaugural episode at 11:30am Eastern on Thursday, February 6th, on Senior Synergies.
About Business RadioX®:
BusinessRadioX® interviews dozens of innovative entrepreneurs and successful leaders each week. Its mission is to help local businesses Get The Word Out about the important work they're doing for their market, their community, and their profession. With a pro-business slant and a long-form interview format, guests don't have to worry about being ambushed or talking in "sound bites." Guests have enough time to tell their whole story and to share their insights and experience without interruptions. BusinessRadioX® hosts are business professionals interviewing their peers, drilling down on the critical issues, and delivering practical information to an engaged business audience. Business topics that are frequently covered include: Law, Finance, Healthcare, Technology, Trade Shows, B2B Marketing, Venture Capital, Training and Development and other issues impacting the business community. For more information, visit: http://www.businessradiox.com.