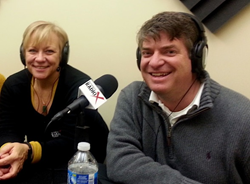 I made a promise to myself and Wilmington at the foot of Market Street that if Wilmington would take care of me, then I would make sure I take care of it.
Wilmington, NC (PRWEB) March 13, 2014
Dave Spetrino, President and CEO of Plantation Building Corp, was featured on the February 3rd episode of Wilmington Business Radio. This award-winning builder was interviewed by host Ann Revell-Pechar, and shared his insights on building specifically for the Cape Fear market and how to balance historic design with modern functionality.
Plantation Building Corp is a multi-million dollar commercial and residential construction and development company. Spetrino has more than eighteen years of experience in the construction, real estate, and development industries. Founded by Spetrino in 1997, Plantation has built more than 1,000 homes in the Wilmington NC area. Plantation Building Corp offers a wide variety of building services, including custom homes, plan collection, renovations, and urban development.
"I made a promise to myself and Wilmington at the foot of Market Street that if Wilmington would take care of me, then I would make sure I take care of it," said Spetrino during his interview.
Spetrino has literally helped build Wilmington, NC in the 20 years that he has lived here -- it is hard to miss the plethora of Plantation Building Corp signs planted throughout Wilmington. Plantation places a high value on not only building beautiful homes and buildings, but making sure they preserve the look of the neighborhood that already exists. "One of our obligations to the community is to make sure that what we are bringing to the neighborhood enhances the value of the homes for everyone on the street," said Spetrino.
Lately, Spetrino has found success in custom built homes, both in brand new neighborhoods as well as older ones. Due to Wilmington's historic roots, infill -- building a new home where an older one once existed -- has become one of the firms' specialties. They ensure that the home fits well within the pattern of the street-scape, yet has the updated accommodations of a new home.
To learn more about Plantation Building Corp and Dave Spetrino, listen to the entire interview at Wilmington Business Radio.
About Wilmington Business Radio:
http://wilmington.businessradiox.com/
Each week, Wilmington Business Radio gives voice to the most interesting thought leaders in the Wilmington, North Carolina business community. Hosted by Ann Revell-Pechar, owner of A. Revell Communications and Business RadioX® NC, each episode appeals to the curious with fascinating interviews featuring out-of-the-ordinary guests. Wilmington Business Radio airs on Thursdays at 3:30pm EST.
About Business RadioX®:
BusinessRadioX® interviews dozens of innovative entrepreneurs and successful leaders each week. Its mission is to help local businesses Get The Word Out about the important work they're doing for their market, their community, and their profession. With a pro-business slant and a long-form interview format, guests don't have to worry about being ambushed or talking in "sound bites." Guests have enough time to tell their whole story and to share their insights and experience without interruptions. BusinessRadioX® hosts are business professionals interviewing their peers, drilling down on the critical issues, and delivering practical information to an engaged business audience. Business topics that are frequently covered include: Law, Finance, Healthcare, Technology, Trade Shows, B2B Marketing, Venture Capital, Training and Development and other issues impacting the business community. For more information, visit: http://www.businessradiox.com.