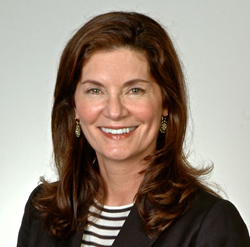 The City's vote of confidence in our team underscores the technical qualifications and experience that our company possesses.
Indianapolis, Indiana (PRWEB) September 26, 2014
Vapor Protection Services is proud to announce its recent certification as a Women Business Enterprise for the City of Indianapolis, cited by the Mayor's Office for Minority Business Development as a company 'Specializing in Vapor Mitigation, Radon Testing and Mitigation, and Radon Awareness'.
Vapor Protection Services provides mitigation services for the city's many consulting firms who work on environmental sites impacted by vapor intrusion, as well as, for commercial real estate developers currently building radon-resistant new construction or receiving HUD financing for multi-family units. The firm also conducts radon measurements and testing for residential and commercial buildings to determine if radon is present and/or exceeds acceptable levels as determined by EPA and the Indiana State Board of Health. The company also works extensively in neighboring states.
Vapor Protection Services distinguishes itself as a business that places innovation and best practice policies at the forefront of their work within the industry. Team member, Darlene Apple, now serves as the first woman licensed in Central Indiana to mitigate radon. President Dawn Sandoe employs an experienced team of site personnel backed by an equally qualified team of contract administrators, all women, trained in the quality standards.
Sandoe comments, "The City's vote of confidence in our team underscores the technical qualifications and experience that our company possesses. We are very proud of the strides we have made within the industry and the way in which we serve our clients."
Sandoe mandates that all Vapor Protection Services technical personnel receive national certification through the American Academy of Radon Scientists and Technologists and the National Radon Proficiency Board. In addition, all Vapor Protection Services technicians must be licensed by Indiana's State Board of Health to test and mitigate radon. Site personnel also receive training and certifications through courses given by the Midwest Universities Radon Consortium (MURC) in conjunction with EPA, on chemical vapor intrusion mitigation and multi-family radon measurements and mitigation.
Sandoe adds, "Even our Account Manager, Joe Miller, who sells the firm's services, is licensed in radon measurements and mitigation. HIs college degree in geology made him a natural to sell our services. He didn't blink an eye when I asked him to get trained and licensed. When Joe represents us, he knows that we don't cut corners and that we take pride in the level of expertise we share as a team. It is crucial that any one of our tech or site crew members can go out and complete testing and mitigation from start to finish. This way, every client receives comprehensive, thorough service from an experienced professional."
She continues, "Our primary focus as a healthy indoor air company is to work with consultants and commercial developers who demand mitigation services that meet EPA standards. These individuals understand the long-term health risks for individuals living or working in and near the impacted area. The liability for stakeholders also goes down."
Radon technology is currently recommended by EPA to mitigate the immediate health impacts that can be caused by chlorinated solvents, like those from dry cleaning businesses, or gasoline from old filling stations. The organic volatile compounds left behind, by an old business, can seep into soil and groundwater, breakdown over time and release gas molecules that then migrate up to the surface and become trapped inside buildings.
Sandoe concludes, "We are definitely in a competitive industry. We have found that many of our competitors are working through loopholes and forgoing the suggested EPA guidelines to cut costs, which could prove dangerous in the long-term. The impact of radon on public health can be devastating if not appropriately mitigated by professionals with a commitment to following federal and state standards for radon testing and mitigation. Cutting corners also extends liability of property owners when chemical vapor intrusion is not addressed appropriately in terms of mitigation. This philosophy is what makes us stand out from the rest."
Vapor Protection Services personnel will continue their advanced trainings this weekend at the Annual Radon Symposium sponsored by the American Academy of Radon Scientists and Technologists. The symposium will be held in Charleston, S.C. on September 28 through October 1, 2014. Radon leaders in education and standards, such as William Angell, past president of the Academy who also heads Midwest Universities Radon Consortium (MURC), and the World Health Organization's Radon Team, will be teaching along with Lin Marie Carey of Illinois' Healthy Homes. Both will be addressing sections of the new advanced course in radon measurements and mitigation for multifamily units recently developed in conjunction with EPA and HUD.
For more information on Vapor Protection Services or to speak with a member of their team, visit http://vaporprotection.com/ or call 317-252-5295.