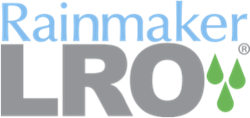 By enabling our customers to strategically adjust lease expirations to better coincide with traffic and demand, Rainmaker is helping to ensure and grow long term profitability for multifamily portfolios.
ATLANTA, GA (PRWEB) October 19, 2015
Rainmaker, the leading provider of revenue management and profit optimization solutions for the multifamily housing and gaming/hospitality industries, is pleased to share best practices delivered by LRO® clients on new ways to prevent vacancy swings and improve price flexibility through balancing demand creation during a panel presentation Tuesday, October 13 at the 2015 National Apartment Association MAXIMIZE Conference at the Omni Amelia Island Plantation, Amelia Island, Fla.
Emily Mask, revenue manager, ECI Groups along with Blerim Zeqiri, vice president of acquisitions, Alliance Residential Company and Randy Wynne, revenue manager, GSC Apartments discussed winning lease expiration management strategies in a session moderated by John Reardon, director of marketing, Beacon Communities. "Top Strategies for Improving Operating Income Using Lease Expiration Management" delivered attendees an in-depth review of how to balance demand creation to effectively optimize revenue. They shared how lease expiration management (LEM) improved their ability to offer flexibility to their residents and prospects but more importantly, aids in controlling exposure to take advantage of seasonal demand, preventing costly vacancy swings.
"Lease expiration management is a vital component of revenue optimization in the multifamily industry, and many of our customers have enjoyed the benefits of improving resident flexibility and eliminating wild vacancy changes," said Rainmaker President Tammy Farley. "Rainmaker remains focused on delivering solutions and services that have the greatest impact on the overall revenue performance of our customers. By enabling our customers to strategically adjust lease expirations to better coincide with traffic and demand, Rainmaker is helping to ensure and grow long term profitability for multifamily portfolios."
"Lease Expiration Management is an instrumental component of an effective revenue management strategy," explained Wynne. "The goal is to deliver a monthly turnover rate that will match, or be slightly less than, the monthly forecasted demand for an apartment. However, it is never a one-size-fits-all process." Wynne suggests that when considering LEM, it is important to always include the following in the program:

Determine which leases – new or renewals – will help the community meet its LEM goals. Renewals have proven to deliver the fastest impact on shifting expirations with the least disruption to sales teams.
Consider the abilities and limitations of the maintenance staff to turn units when finalizing the target number of lease expirations during certain months. It's difficult to prepare 60 units in a single month.
Ensure regional managers have a strong understanding of long-term revenue goals to help guide what method of LEM is preferable for each community.
Train, and continually train, the sales team so they promote the preferred terms with applicants and renewing residents to help further control leasing velocity and reduce high vacancy exposure.
Mask discussed how amenity pricing helps to further enhance ECI's LEM practice. "While amenities do not necessarily affect LEM, leveraging amenity values is a simple way to increase revenue and decrease vacancy loss based on demand," she said. "While varying unit types have higher demand at different times of the year, the same can be said for amenity values."
Likewise, Mask recommends owners and operators review amenity pricing as often as possible as they are closely aligned to seasonality, market conditions and the competition. Demand for pool views, wooded views, attached garages, screened porches, sunrooms, and flooring varies throughout the year and from market to market. For example, residents may be willing to pay more for a pool view in summer vs. winter, attached garages may be worth more in winter in snowy markets compared to summer months, the wooded view in Spring and Summer is beautiful, but barren in fall and winter. Logically it makes sense to use amenity pricing to help ensure LEM strategies are completely in-line with seasonality.
LEM is a relatively new practice in the multifamily industry and has seen even more hesitancy in the area of new development lease-up. Zeqiri believes LEM is a great tool to help move away from the standard use of concessions in the lease-up phase and enable a community to better maintain its pricing power.
"Developers love a speedy lease-up and often encourage management to offer incentives to prospects to generate a maximum number of move-ins," Zeqiri said. "Upfront concessions, discounts, and other specials offered to push velocity during lease-up skew seasonality curve. By cloning LEM data from an already stabilized property to help set your lease-ups pricing, you are not only able to meet the occupancy pro forma but you are also better protecting your seasonality curve, ensuring you are accurately renting based on real-time traffic in year two and beyond."
Learn more about LEM strategies shared at MAXIMIZE here.
About LRO
Rainmaker LRO® is the leading multifamily revenue management software as a service solution used to maximize revenue from apartment leases. The system calculates optimized pricing by predicting customer demand at the micromarket level based on multiple factors that influence rate setting, including traffic and lease duration, move-in dates, competitive affects and other metrics. The system also produces enterprise-wide demand forecasts by measuring and analyzing historical and current market metrics and performing calculations necessary for occupancy predictions that are dynamically updated as market conditions change. LRO Automated Comps released in March 2015 allows users to choose their own custom competitor sets and leverage market intelligence reports. LRO Mobile download is now available from the App store and Google play.
About Rainmaker
Rainmaker is the market leader in profit optimization solutions for the Multifamily Housing, Hospitality and Gaming industries. Rainmaker software, coupled with professional business consulting services, enables multifamily housing operators to maximize revenue from apartment leases and helps operators of hotels and casino hotels secure the most valuable customers to increase their profitability. An innovator and thought leader in the highly specialized revenue optimization field, Rainmaker leverages cutting-edge research to bring customers the most sophisticated systems and help them achieve the highest profitability from their assets. Multifamily housing clients include leaders such as AvalonBay Communities, Equity Residential, Gables Residential, Post Properties, MAA and more. Gaming & Hospitality clients include leading organizations such as Caesars Entertainment, Kerzner International, MGM Resorts International, Omni Hotels & Resorts, Wynn Las Vegas and many others. A Microsoft Silver Certified Partner headquartered in northern Atlanta, GA, Rainmaker has for four years running ranked on the Inc. 5,000 list among America's top fastest-growing, privately held companies. For more information, visit http://www.LetItRain.com.
Media Contact:
LinnellTaylor Marketing
Marlena DeFalco
Account Director
(303) 682-3943
Marlena(at)linnelltaylor(dot)com
Company Contact:
The Rainmaker Group
Julie Stewart
Marketing Manager, Multifamily
(678) 578-5734
jstewart(at)letitrain(dot)com
###