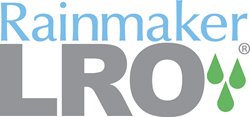 Through the 14.2 update, we have been able to deliver on both as it showcases our focus on providing the most robust, accessible and seamless experience possible for our users.
ATLANTA, GA (PRWEB) May 05, 2014
The Rainmaker Group, the leading provider of revenue management and profit optimization solutions to the multifamily housing and gaming/hospitality industries, announces the release of LRO® revenue management software version 14.2. The update introduces new high-end reporting that leverage Rainmaker's business intelligence platform, Business Objects, and delivers improved understanding of a community's, or entire portfolio's, overall revenue and rental performance. Rainmaker LRO users will also experience overall usability improvements to make the revenue management software even more user-friendly.
"Our customers are consistently seeking a greater depth of information into community and portfolio performance," said Andrew Rains, president of Rainmaker LRO. "Through the 14.2 update, we have been able to deliver on both as it showcases our focus on providing the most robust, accessible and seamless experience possible for our users. Our relationships with our customers are strategic partnerships, in which we listen and respond quickly to their feedback with valuable updates like those found in 14.2."
Enhanced reports in LRO 14.2 include:

Competitor Age Report: An auditing report that allows users to view community updates of rents and how often they're being changed from week to week. This can be an extremely valuable training tool for new hires or at communities where process protocols are of concern.
Market Summary Report: Users gain access to three different views of property and competitor data to quickly spot negative trends.
New Pricing Report: Improved functionality with access to both graphic and tabular format.
Old to New Differential Report: Greater ability to compare metrics at a detailed lease level.
Additional functionality found in LRO 14.2:

Enhanced visibility and accessibility from a brand new Pricing Report with display and hide column options.
Greater lease expiration management with additional migrated screens for lease term category and floor plans.
Improved functionality found in the Pricing Call dashboard.
Rainmaker LRO® is the leading multifamily lease rate optimization solution used to maximize revenue from apartment leases. The system calculates optimized pricing based on multiple factors that influence rate setting, including traffic and lease duration, move-in dates, competitive affects and other metrics. The system also produces enterprise-wide demand forecasts by measuring and analyzing historical and current market metrics and performing calculations necessary for occupancy predictions that are dynamically updated as market conditions change.
About The Rainmaker Group
The Rainmaker Group is the market leader in profit optimization solutions for the Multifamily Housing and Gaming & Hospitality industries. Rainmaker software, coupled with professional business consulting services, enables multifamily housing operators to maximize revenue from apartment leases and helps operators of casino hotels and other hospitality enterprises secure the most valuable customers to increase their profitability. Rainmaker is a Microsoft Gold Certified Partner and leverages cutting-edge research in order to bring customers the most sophisticated solutions to their revenue management challenges. Adopted by industry leaders and niche players alike, Rainmaker solutions provide clients a strategic advantage in achieving the highest profitability from their assets. Multifamily housing clients include leaders such as AvalonBay Communities, Equity Residential, Gables Residential, Post Properties, Mid-America Apartment Communities and more. Gaming/Hospitality clients include leading casino/hotel organizations such as Atlantis The Palm Dubai, Caesars Entertainment, MGM Resorts International, Omni Hotels & Resorts, Wynn Las Vegas and many others. Headquartered in northern Atlanta, GA, Rainmaker is an innovator and thought leader in the highly specialized revenue optimization field. For two consecutive years, Inc. magazine ranked Rainmaker among America's top 5,000 fastest-growing, privately held companies. For more information, visit http://www.LetItRain.com.