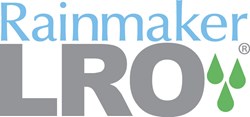 LRO enables our teams to examine, discuss and debate operational metrics and processes about our units, our pricing, and our strategies meaningfully, better than anything we were ever able to do before. In essence LRO is helping us make smarter decisions.
ATLANTA, GA (PRWEB) September 04, 2013
The Rainmaker Group, the leading provider of revenue management and profit optimization solutions to the multifamily housing and gaming/hospitality industries, today announces MAC Property Management, a management company with properties in Chicago and Kansas City, has deployed Rainmaker LRO® as its revenue management system.
With a majority of the firm's portfolio located in the Hyde Park district of Chicago and all units within a mile of each other, MAC was challenged with finding a revenue management solution that could be tailored to fit the pricing needs of each property without compromising the others. Leveraging the flexibility within LRO's blended community and campus coordination models, MAC successfully rolled out optimized pricing to more than 4,000 units within its Chicago portfolio.
The LRO blended community and campus coordination models allow more accurate pricing for portfolios utilizing a central leasing office to manage the lease up of a significant number of units found in a high volume of small, clustered properties typical in an urban setting. For example, the blended community model enables portfolios with 100 properties consisting of 1,000 total apartment homes to be viewed as a single property in the revenue management system. By doing so, all the unique units are now analyzed and evaluated similarly to a larger unit-count community, responding to exposure, leasing velocity and competitor activity for the whole rather than the individual parts.
"We are our own competition and have to be acutely aware of how pricing at one property impacts another," said David Gefsky, principal of Antheus Capital, LLC, a development company based in Englewood, N. J. and owner of MAC Property Management. "Even as we finalize our integration process with LRO, it is already a success. LRO enables our teams to examine, discuss and debate operational metrics and processes about our units, our pricing, and our strategies meaningfully, better than anything we were ever able to do before. In essence, LRO is helping us make smarter decisions."
"Competition takes on a new meaning for companies like MAC operating such a high volume of units in a small, desirable market," said Andrew Rains, president of Rainmaker LRO. "Prospects are not going to visit all 100 of a firm's properties to find the best home for them. By enabling MAC to pull all of their properties into the blended community model, we know it will enable MAC to better manage exposure, supply and demand and actual traffic to more efficiently and effectively price units. Our team is diligent in helping MAC to improve revenue growth at each property without comprising the overall portfolio success."
Additionally, Gefsky and MAC executives felt the Rainmaker team and its company culture ultimately sold them on moving forward with a partnership. Rainmaker's ability to understand MAC's business model and its associated challenges combined with their energy, passion and dedication shows a strong connection to how they work with and for their clients, explained Gefsky.
Rainmaker LRO® is the leading multifamily lease rate optimization solution used to maximize revenue from apartment leases. The system calculates optimized pricing based on multiple factors that influence rate setting, including traffic and lease duration, move-in dates, competitive affects and other metrics. The system also produces enterprise-wide demand forecasts by measuring and analyzing historical and current market metrics and performing calculations necessary for occupancy predictions that are dynamically updated as market conditions change.
About Rainmaker
The Rainmaker Group is the market leader in profit optimization solutions for the Multifamily Housing and Gaming & Hospitality industries. Rainmaker software, coupled with professional business consulting services, enables multifamily housing operators to maximize revenue from apartment leases and helps operators of casino hotels and other hospitality enterprises secure the most valuable customers to increase their profitability. An innovator and thought leader in the highly specialized revenue optimization field, Rainmaker leverages cutting-edge research to bring customers the most sophisticated systems and help them achieve the highest profitability from their assets. Multifamily housing clients include leaders such as AvalonBay Communities, Equity Residential, Gables Residential, Post Properties, MAA and more. Gaming/Hospitality clients include leading casino/hotel organizations such as Atlantis The Palm Dubai, Caesars Entertainment, MGM Resorts International, Omni Hotels & Resorts, Wynn Las Vegas and many others. A Microsoft Gold Certified Partner headquartered in northern Atlanta, GA, Rainmaker has for three years running ranked on the Inc. 5,000 list among America's top fastest-growing, privately held companies. For more information, visit http://www.LetItRain.com.
About MAC Property Management, LLC
Mac Property Management, LLC is dedicated to providing an exemplary living experience, the highest possible quality of service, and a superior value for residents. Offering a wide range of homes in Chicago, IL and Kansas City, MO- from studios to 6-bedroom apartments, walk-ups to high-rises, and with finishes that range from vintage and classic to modern and contemporary- all conveniently located near centers of employment, shopping, transportation, arts and entertainment. MAC Property Management is owned by Antheus Capital, LLC. For more information, please visit http://www.macapartments.com