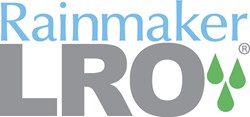 I have quickly learned that revenue management is not just solely about rents, it is about operations. LRO has made a tremendous impact on our revenue growth with double-digit increases in just six months.
Atlanta, GA (PRWEB) January 28, 2014
The Rainmaker Group, the leading provider of revenue management and profit optimization solutions to the multifamily housing and gaming/hospitality industries, announces double-digit revenue increases realized by Madera Residential, a multifamily real estate investment and property management company headquartered in Lubbock, TX. Madera Residential deployed Rainmaker LRO® in May 2013 at more than 1,700 units; since applying the system as its revenue management platform, the company has recognized significant revenue growth and improved operations, as well as realized asset repositioning capabilities.
"I firmly believed a property manager needed to be highly involved with apartment pricing and was very much against the notion of a software-based revenue management system handling our pricing practices," said Dave Marcinkowski, owner and partner of Madera. "I have quickly learned that revenue management is not just solely about rents, it is about operations. LRO has made a tremendous impact on our revenue growth with double-digit increases in just six months. I was concerned about the buy-in from our on-site teams, but using one of LRO's pricing specialists having weekly calls with our teams eliminated that challenge. We were good at property management before, but now having experts in revenue management to help drive that ship makes us great at property management."
Further helping Marcinkowski and his team buy into the importance of optimized revenue management strategies is LRO's ability to more effectively and aggressively drive the repositioning of a property. Madera uses a three-pronged approach to a reposition: 1) identify and purchase deteriorating properties; 2) renovate; and 3) adjust pricing based on if a unit is not renovated and categorized as "classic" or if it has received any updates and is categorized as "renovated." Now with LRO in place, Madera is able to incorporate more precise amenity pricing to make better use of its unit and renovation categories.
Prior to LRO, the company simply adjusted pricing if a unit was remodeled or not and used the notes section in its property management software to highlight other selling features. "The LRO system makes us better by allowing us to more accurately adjust pricing based on the renovation package itself, which can range from $3,500- $12,000 per unit," said Marcinkowski. "That money spent is now better reflected in our pricing, which improves our ability to reposition to a new class of property."
"Madera is a prime example of how buying into the idea that revenue management is only for big companies is a popular misconception which is ultimately detrimental to driving rents," said Andrew Rains, president of Rainmaker LRO. "By understanding that revenue management directly impacts all areas from pricing and operations to repositioning and revenue growth, the Madera team has been able to truly make those strategic changes to better position the portfolio for long-term financial success. We are proud to share our expertise and help guide them through this process."
Rainmaker LRO® is the leading multifamily lease rate optimization solution used to maximize revenue from apartment leases. The system calculates optimized pricing based on multiple factors that influence rate setting, including traffic and lease duration, move-in dates, competitive affects and other metrics. The system also produces enterprise-wide demand forecasts by measuring and analyzing historical and current market metrics and performing calculations necessary for occupancy predictions that are dynamically updated as market conditions change.
About Rainmaker
The Rainmaker Group is the market leader in profit optimization solutions for the Multifamily Housing and Gaming & Hospitality industries. Rainmaker software, coupled with professional business consulting services, enables multifamily housing operators to maximize revenue from apartment leases and helps operators of casino hotels and other hospitality enterprises secure the most valuable customers to increase their profitability. An innovator and thought leader in the highly specialized revenue optimization field, Rainmaker leverages cutting-edge research to bring customers the most sophisticated systems and help them achieve the highest profitability from their assets. Multifamily housing clients include leaders such as AvalonBay Communities, Equity Residential, Gables Residential, Post Properties, MAA and more. Gaming/Hospitality clients include leading casino/hotel organizations such as Atlantis The Palm Dubai, Caesars Entertainment, MGM Resorts International, Omni Hotels & Resorts, Wynn Las Vegas and many others. A Microsoft Gold Certified Partner headquartered in northern Atlanta, GA, Rainmaker has for three years running ranked on the Inc. 5,000 list among America's top fastest-growing, privately held companies. For more information, visit http://www.LetItRain.com.
About Madera
The Madera Companies are a real estate investment and property management company solely focused on creating value in multifamily properties through the acquisition and repositioning of distressed assets.
The Madera strategy is to identify and acquire underperforming multifamily assets that suffer from operational ineffectiveness, deteriorating physical makeup or a combination of both. In this expertise, we have a demonstrated superior skill, energy and a never-ending passion for improvement. For more information, please visit http://www.themaderacompanies.com.