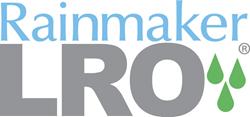 In addition to demonstrating superior performance on stabilized assets, LRO also has the capability to meet our needs relative to communities governed by rent control restrictions and to a lease-up community operating under very tough market conditions.
ATLANTA, GA (PRWEB) April 10, 2014
The Rainmaker Group, the leading provider of revenue management and profit optimization solutions to the multifamily housing and gaming/hospitality industries, today announces Greenbelt, Md.-based Community Realty Company (CRC) has selected Rainmaker LRO® revenue management as the firm's first software-based optimized pricing system. For CRC to best compete in highly sophisticated and over-supply markets, Rainmaker LRO offers CRC greater ability to swiftly adapt to ever-changing market conditions and modernize pricing practices.
Rainmaker LRO will be implemented across CRC's diverse portfolio, with more than 1,330 units deployed on the system, including 360 units as part of a mid-June lease up.
With some markets transitioning into an "over-supply" stage within the multifamily real estate cycle, in which maximizing revenue opportunities would become more challenging, CRC decided to explore revenue management systems to help ensure they stay competitive.
"After some due diligence on the industry's various revenue management systems, it quickly became clear Rainmaker LRO is the premier product," says Karen Kossow, CRC's Marketing Director. "It was no longer a question of what product, but more of how fast can we deploy. In addition to demonstrating superior performance on stabilized assets, LRO also has the capability to meet our needs relative to communities governed by rent control restrictions and to a lease-up community operating under very tough market conditions."
With plans to modernize its business strategies and implement a property management software platform, Rainmaker LRO offered the flexibility CRC needed to accommodate any future platform the firm selected. Following discussions with representatives from both Rainmaker LRO and Yardi property management, the firm learned it was possible to deploy the two systems simultaneously to streamline the process and ensure that both systems are set up optimally for each other.
"As the only revenue management partner in the industry closely integrated with all the main property management systems, we are better positioned to serve the needs of our clients," says Andrew Rains, president of Rainmaker LRO. "It is simply no longer necessary to wait to have a new PMS in place in order to maximize revenue potential. We firmly believe to best optimize pricing, both revenue management and community operations should have synergy from day one. We are pleased to be able to provide this collaboration and optimal pricing to CRC and look forward to their long-term financial success."
Rainmaker LRO® is the leading multifamily lease rate optimization solution used to maximize revenue from apartment leases. The system calculates optimized pricing based on multiple factors that influence rate setting, including traffic and lease duration, move-in dates, competitive affects and other metrics. The system also produces enterprise-wide demand forecasts by measuring and analyzing historical and current market metrics and performing calculations necessary for occupancy predictions that are dynamically updated as market conditions change.
About Rainmaker
The Rainmaker Group is the market leader in profit optimization solutions for the Multifamily Housing and Gaming & Hospitality industries. Rainmaker software, coupled with professional business consulting services, enables multifamily housing operators to maximize revenue from apartment leases and helps operators of casino hotels and other hospitality enterprises secure the most valuable customers to increase their profitability. An innovator and thought leader in the highly specialized revenue optimization field, Rainmaker leverages cutting-edge research to bring customers the most sophisticated systems and help them achieve the highest profitability from their assets. Multifamily housing clients include leaders such as AvalonBay Communities, Equity Residential, Gables Residential, Post Properties, MAA and more. Gaming/Hospitality clients include leading casino/hotel organizations such as Atlantis The Palm Dubai, Caesars Entertainment, MGM Resorts International, Omni Hotels & Resorts, Wynn Las Vegas and many others. A Microsoft Gold Certified Partner headquartered in northern Atlanta, GA, Rainmaker has for three years running ranked on the Inc. 5,000 list among America's top fastest-growing, privately held companies. For more information, visit http://www.LetItRain.com.
About Community Realty Company
Since 1963, CRC has been a leader in property management, leasing, and asset management for income producing properties throughout the DC-MD-VA region, enhancing values for owner-investors and providing an exceptional experience for residents. Our two divisions - Community Realty Company and CRC Commercial - specialize in multifamily residential communities and commercial properties, respectively. Look to CRC to continually build value and satisfaction. For more information, please visit http://www.communityrealty.com.