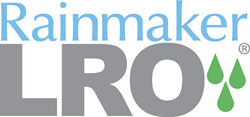 They intimately understand the challenges and successes associated with apartment pricing and the sales process on site, and they've already hit the ground running for our customers.
Atlanta, GA (PRWEB) May 28, 2014
The Rainmaker Group, the leading provider of revenue management and profit optimization solutions to the multifamily housing and gaming/hospitality industries, today announces the addition of three new members to the Implementation and Pricing Advisory Services teams for Rainmaker LRO®, the company's revenue management platform. The new team members bring a combined 36 years of multifamily industry experience at both the site and corporate levels, which will serve to deliver even greater customer service to LRO customers.
Rainmaker is pleased to welcome David Polewchak, Kaci Davis, and Laura Perillo to the LRO family.
"Delivering stellar customer service will always be the most important aspect of our business," said Andrew Rains, president of Rainmaker LRO. "Not only are David, Kaci and Laura key members on our customer support teams, but their in-depth industry expertise and hands-on experience at every level of property management is also truly invaluable to our end users. They intimately understand the challenges and successes associated with apartment pricing and the sales process on site, and they've already hit the ground running for our customers."
Denver-based David Polewchak joined the Pricing Advisory Services team in April. In this role, he is guiding on-site leasing professionals, regional managers and executive leadership through pricing calls and working closely with them on overall revenue management strategies. David's background includes time with Carmel Partners as a leasing consultant, assistant community manager, sales trainer, and business manager. Additionally, while at Griffis Residential, he focused on the financial side of operations as an assistant property manager, community manager, and financial analyst. David earned his bachelor's degree in Industrial Organization Psychology from the University of Northern Colorado, an MBA in Finance and Accounting, Asset Management from Regis University, and has a Certified Apartment Portfolio Supervisor Certification from the National Apartment Association.
Kaci Davis, headquartered in Atlanta, also joined the LRO team in April and brings more than 12 years in various multifamily positions and is helping new LRO customers through the implementation and training processes. Experience as a community manager with Archstone Communities and as a General Manager and Management Services Specialist for American Campus Communities gives Kaci a unique and in-depth understanding of the challenges associated with leasing, training, and on-site customer service. Her industry-specific knowledge ensures LRO customers, including as on-site and regional staff members, are better positioned to manage through any of the of questions and objections received from prospects and residents during the leasing and renewal processes. Kaci earned a bachelor's degree in Business Administration in Marketing from the University of Georgia.
Since March, Laura Perillo is serving as a Business Consultant based in Chicago. With more than 17 years experience in leasing, management, property support and revenue management, Laura has an unprecedented background in successful pricing strategies. As a former Director of LRO for RAIT Residential and LRO Pricing Manager for Jupiter Communities, she has in-depth, hands-on experience into how revenue management platforms perform, and she leverages this knowledge to help ease new customers and their teams into software-based optimized pricing practices.
Rainmaker LRO® is the leading multifamily lease rate optimization solution used to maximize revenue from apartment leases. The system calculates optimized pricing based on multiple factors that influence rate setting, including traffic and lease duration, move-in dates, competitive affects and other metrics. The system also produces enterprise-wide demand forecasts by measuring and analyzing historical and current market metrics and performing calculations necessary for occupancy predictions that are dynamically updated as market conditions change.
About Rainmaker
The Rainmaker Group is the market leader in profit optimization solutions for the Multifamily Housing and Gaming & Hospitality industries. Rainmaker software, coupled with professional business consulting services, enables multifamily housing operators to maximize revenue from apartment leases and helps operators of casino hotels and other hospitality enterprises secure the most valuable customers to increase their profitability. An innovator and thought leader in the highly specialized revenue optimization field, Rainmaker leverages cutting-edge research to bring customers the most sophisticated systems and help them achieve the highest profitability from their assets. Multifamily housing clients include leaders such as AvalonBay Communities, Equity Residential, Gables Residential, Post Properties, MAA and more. Gaming/Hospitality clients include leading casino/hotel organizations such as Atlantis The Palm Dubai, Caesars Entertainment, MGM Resorts International, Omni Hotels & Resorts, Wynn Las Vegas and many others. A Microsoft Gold Certified Partner headquartered in northern Atlanta, GA, Rainmaker has for three years running ranked on the Inc. 5,000 list among America's top fastest-growing, privately held companies. For more information, visit http://www.LetItRain.com.