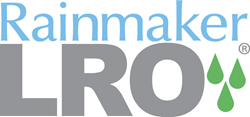 We operate a diverse portfolio of assets in different geographic markets and LRO proved to be the solution that could deliver success in each unique case.
Atlanta, GA (PRWEB) March 18, 2014
The Rainmaker Group, the leading provider of revenue management and profit optimization solutions to the multifamily housing and gaming/hospitality industries, announces long-term client, Scully Company, a multifamily real estate owner and property management company with apartment communities located along the east coast, has maximized its revenue potential through the systematic and precise use of Rainmaker LRO® revenue management. Scully Company launched the optimized, software-based platform across 75 percent of its portfolio in 2012.
"We have always been closely aware of our pricing strategies and practices," said Jessica Scully, president of Scully Company. "But ultimately we were looking for a new way to maximize potential rents and gain a stronger competitive edge in our core markets. We operate a diverse portfolio of assets in different geographic markets and LRO proved to be the solution that could deliver success in each unique case. Once we completed the initial roll-out phase, rolling out the platform to the remainder of our portfolio was no longer a question."
Scully's success is closely tied to the organization's faith in the pricing protocol. Rainmaker LRO is an optimized pricing system built around the four Ps of revenue management: product, people, promotion and price, using complex mathematical algorithms to calculate pricing from historical, market and traffic data. Scully regional property manager and pricing analyst Karen Mette believes focusing on the four P's has been paramount to LRO having such a convincing impact to her firm's revenue growth.
"We have been steadfast in our process, never deviating from the four Ps model," said Mette. "By staying consistent with the format of our weekly pricing calls we are able to see patterns in our practices. The ability to anticipate the next phase of the pattern allows us to proactively take action. We gain the competitive advantage by both maximizing our advertising dollars and having our leasing teams execute tactical leasing efforts with a targeted approach."
Likewise, because Rainmaker LRO is integrated with the firm's property management software (MRI), Mette and team are finding pricing to not only be dynamic but seamless and repeatable. By having consistent pricing capabilities, Scully has redefined operational processes to continuously build upon its rent potential.
"Revenue management is not a set-it-and-forget-it technology. The system has greater success when a company is actively involved," said Andrew Rains, president of Rainmaker LRO. "Scully gets it. By being resolute in their use of LRO and tenacious in applying the methodology behind revenue management, they improved their overall financial standing. We are excited about their long-term success and we believe they will see even greater achievements in the years to come."
Rainmaker LRO® is the leading multifamily lease rate optimization solution used to maximize revenue from apartment leases. The system calculates optimized pricing based on multiple factors that influence rate setting, including traffic and lease duration, move-in dates, competitive affects and other metrics. The system also produces enterprise-wide demand forecasts by measuring and analyzing historical and current market metrics and performing calculations necessary for occupancy predictions that are dynamically updated as market conditions change.
About Rainmaker
The Rainmaker Group is the market leader in profit optimization solutions for the Multifamily Housing and Gaming & Hospitality industries. Rainmaker software, coupled with professional business consulting services, enables multifamily housing operators to maximize revenue from apartment leases and helps operators of casino hotels and other hospitality enterprises secure the most valuable customers to increase their profitability. An innovator and thought leader in the highly specialized revenue optimization field, Rainmaker leverages cutting-edge research to bring customers the most sophisticated systems and help them achieve the highest profitability from their assets. Multifamily housing clients include leaders such as AvalonBay Communities, Equity Residential, Gables Residential, Post Properties, MAA and more. Gaming/Hospitality clients include leading casino/hotel organizations such as Atlantis The Palm Dubai, Caesars Entertainment, MGM Resorts International, Omni Hotels & Resorts, Wynn Las Vegas and many others. A Microsoft Gold Certified Partner headquartered in northern Atlanta, GA, Rainmaker has for three years running ranked on the Inc. 5,000 list among America's top fastest-growing, privately held companies. For more information, visit http://www.LetItRain.com.
About Scully Company
Established over sixty years ago, Scully Company brings generations of family know how and professional experience to acquisition, development, construction, management and asset management of communities for institutions, private investors and their own portfolio. Scully Company specializes in multifamily real estate in both ownership and management capacities, currently managing thousands of units consisting of large-scale garden, mid-rise and high-rise apartment communities for institutions, private investors and their own portfolio in Florida, Pennsylvania, New Jersey, and Connecticut. Operating in diverse locations with a keen focus on strategies specific to local markets, Scully Company has achieved recognition as a leader in the multifamily industry. For more information, please visit http://www.scullycompany.com.