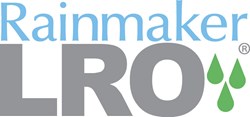 LRO will provide Avenue Living with the ability to pinpoint pricing and incentives by building, or even by unit type, to get the maximum bang for our buck by not applying needless concessions to achieve our targeted vacancy, rent and revenue goals.
Atlanta, GA (PRWEB) February 20, 2014
The Rainmaker Group, the leading provider of revenue management and profit optimization solutions to the multifamily housing and gaming/hospitality industries, today announces Calgary, Alberta-based Avenue Living is in the process of deploying LRO revenue management across the firm's Western Canadian apartment portfolio. Recognized as one of Canada's fastest growing owner/operators of multifamily living communities, Avenue Living selected LRO for its best-in-class reporting and analytics, superior optimization of unit pricing and lease expiration management, and business intelligence sophistication. LRO will assist in Avenue Living's aggressive portfolio growth strategy.
"The level of reporting that LRO provides is amazing, and we are really looking forward to leveraging the analytics that come with the LRO solution," said Marc Gravel, Vice President of Finance for Avenue Living. "With our portfolio comprised of smaller, walk-up communities, our pricing strategy up to now has been a very lengthy and complicated practice. LRO will provide Avenue Living with the ability to pinpoint pricing and incentives by building, or even by unit type, to get the maximum bang for our buck by not applying needless concessions to achieve our targeted vacancy, rent and revenue goals."
An aggressive growth strategy has virtually doubled Avenue Living's portfolio size every 12 to 18 months for the past three years, and the firm is now in the process of deploying LRO across more than 5,000 units. In addition to rent and revenue lift that Gravel says are a given with LRO's optimized pricing algorithms, the firm plans to rely on LRO revenue management to standardize pricing strategies and provide faster stabilization to the distressed assets targeted by Avenue Living's acquisition team.
"We're currently able to reposition assets back to stabilized market rents in nine to 12 months, and one of the things we are hoping for with LRO is that it may help us stabilize even faster by providing the day-to-day pulse check on our rents without our team members having to constantly read and react as the system is doing that for us," said Gravel. "When you've been operating an asset for five years, you have a pretty good handle on rent. When you have a brand new asset in a brand new market, there's some learning that can hopefully be resolved with the genius statistics and analytics in the LRO tool."
The use of revenue management is getting increased attention from Canadian apartment owners who see demonstrated success from their U.S. peers, and Avenue Living is Canada's first adopter of an optimized revenue management solution and also Rainmaker LRO's first global multifamily customer.
"We're proud to enter the Canadian market with a partner like Avenue Living, which is committed to improvement and success through optimized revenue management," said Andrew Rains, president of Rainmaker LRO. "Early adopters in any market often see beyond the demonstrated rent and revenue growth using LRO and, like Avenue Living, are progressive in adopting best-in-class technologies to realize strategic asset repositioning and unit count growth targets. We are excited to join forces with Avenue Living to help reach their short-term and long-term revenue and portfolio success goals and we believe they will see even greater achievements in the years to come."
Rainmaker LRO® is the leading multifamily lease rate optimization solution used to maximize revenue from apartment leases. The system calculates optimized pricing based on multiple factors that influence rate setting, including traffic and lease duration, move-in dates, competitive affects and other metrics. The system also produces enterprise-wide demand forecasts by measuring and analyzing historical and current market metrics and performing calculations necessary for occupancy predictions that are dynamically updated as market conditions change.
About Rainmaker
The Rainmaker Group is the market leader in profit optimization solutions for the Multifamily Housing and Gaming & Hospitality industries. Rainmaker software, coupled with professional business consulting services, enables multifamily housing operators to maximize revenue from apartment leases and helps operators of casino hotels and other hospitality enterprises secure the most valuable customers to increase their profitability. An innovator and thought leader in the highly specialized revenue optimization field, Rainmaker leverages cutting-edge research to bring customers the most sophisticated systems and help them achieve the highest profitability from their assets. Multifamily housing clients include leaders such as AvalonBay Communities, Equity Residential, Gables Residential, Post Properties, MAA and more. Gaming/Hospitality clients include leading casino/hotel organizations such as Atlantis The Palm Dubai, Caesars Entertainment, MGM Resorts International, Omni Hotels & Resorts, Wynn Las Vegas and many others. A Microsoft Gold Certified Partner headquartered in northern Atlanta, GA, Rainmaker has for three years running ranked on the Inc. 5,000 list among America's top fastest-growing, privately held companies. For more information, visit http://www.LetItRain.com.
About Avenue Living
Based in Calgary, Alberta, Avenue Living is Western Canada's fastest growing private apartment building owner and operator. From humble beginnings with a few buildings in Southern Alberta, the firm in just over six years has grown to manage over 5000 rental apartments in the Prairie Provinces. Offering apartments for rent in Brooks, Camrose, Edmonton, Lethbridge, Lloydminster, Medicine Hat, Moose Jaw, Prince Albert, Regina, Saskatoon, Swift Current, Wetaskiwin, Winnipeg and Yorkton, Avenue Living continues to expand into new markets. Despite rapid growth, Avenue Living remains primarily focused on placing valued customers' needs first and providing them with quality homes and apartments for rent. The firm also believes in continuing to upgrade buildings to make them more energy efficient, providing customers with housing solutions that let them actively participate in reducing their impact on the environment. For more information, please visit http://www.avenueliving.ca.