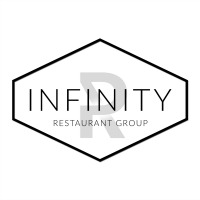 "The staff of Infinity Restaurant Group has been great to work with on this initial program for our community. Our goal is to use this as a kick starter to spreading the program throughout the community," states Sara Woolery
Fort Dodge, Iowa (PRWEB) May 24, 2016
Sara Woolery, Sexual Assault Advocate and Prevention Specialist for Webster County through the Crisis Intervention Service recently contacted the management at Infinity Restaurant Group to discuss offering the pilot project in the Fort Dodge community. Called "Raise The Bar", the project was introduced in Iowa City in which bar staff was trained on ways to combat sexual assault.
"Raise The Bar" is a program that has been presented in Iowa City by the Rape Victims Advocacy Program (RVAP) and Women's Resource and Action Center to various downtown bars. The goal of the program was to train and educate on how to look for and how to intercede to potential prevent a sexual assault.
Training for the program by the bar staff is completely voluntary. During the 2 – 1-hour training sessions, staff learn how to stop harassing, assaultive or potentially violent situations that could result in a sexual assault. The second session focuses on role playing of various situations that could potentially be identified.
While going through the training, the bar staff also realize that there are many other ways to prevent sexual assault from happening. This can include having designated staff to scan the environment for potentially dangerous or violent situations.
"The staff of Infinity Restaurant Group has been great to work with on this initial program for our community. Our goal is to use this as a kick starter to spreading the program throughout the community," states Sara Woolery with Crisis Intervention Service. "By starting a conversation and making others aware of situations that could become violent, we will be able to intervene before it happens."
Crisis Intervention Service main office is located at 206 3rd NE, Mason City, IA 50401. Additional information is available online at http://www.CIShelps.org and by calling 641.423.0490. The general email address is cis(at)CIShelps(dot)org.