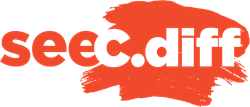 Peggy Lillis Foundation is building a national movement to end C. diff-related harm. "See C. diff" is a catalyst in that movement.
Brooklyn, NY (PRWEB) November 12, 2019
Peggy Lillis Foundation (PLF) has launched the most thorough awareness campaign ever to educate Americans about the deadly healthcare-associated infection C. diff. The campaign, "See C. diff," combines basic facts and compelling personal videos featuring survivors of the epidemic, which kills at least 30,000 people in the U.S. each year. The campaign also features a portrait series "You Know C. diff" showing that anyone can get this potentially deadly infection.
In fact, more than 500,000 Americans get sick with C. diff annually, including more than 17,000 children, Antibiotic use is a major factor in the disease by leaving a patient's gut vulnerable to infection from C. diff. bacteria. So are Ignorance of the disease and squeamishness in discussing its symptoms, including painful diarrhea and bloating that worsens as the infection takes hold in the intestines.
C. diff. is the most common healthcare associated infection in the U.S. and costs taxpayers at least $20 billion in added healthcare costs. All types of patients are vulnerable to C. diff, from infants to the elderly. Taking antibiotics and staying at a healthcare facility increase risk. Yet only about 30 percent of Americans have heard about the disease at all.
The awareness campaign—found online at https://www.cdiff.org—coincides with C. diff Awareness Month, in November. The first video from "See C. diff" features the compelling case of Missouri survivor Christina Fuhrman.
Fuhrman was prescribed antibiotics "as a preventative measure after a root canal" in 2012. Shortly thereafter, "I was diagnosed with C. diff, which I had never heard of before."
"I wanted to be planning my wedding during that time, but instead, for the next 7 months, I was in and out of the hospital 6 times. I missed 7 months of work, and I was growing gravely ill and dying."
"Fast forward about 3 years, I had a two-year-old little girl. My daughter became violently ill. It was my horror when she was hospitalized and diagnosed with a C. diff. infection. I watched her endure the same things I went through. For a two-year-old, that is very scary."
Both Fuhrman and her daughter Pearl have made a full recovery, and the mother of two has gone on to become co-chair of the Peggy Lillis Foundation Advocates Council. "I have a new fire in my belly now, And that is to make sure that this disease is stopped."
According to PLF's Executive Director Christian John Lillis, "Unlike better known diseases such as cancer and HIV/AIDS, C. diff has lacked a movement of patient and family advocates. That has contributed to public awareness and government funding that are low relative to the epidemic's human and financial cost, estimated at $20 billion annually. PLF is building a national movement to end C. diff-related harm. "See C. diff" is a catalyst in that movement."
About Peggy Lillis Foundation
Founded in response to the April 2010 death of a 56-year-old, Brooklyn kindergarten teacher, the Peggy Lillis Foundation is building a nationwide movement to end harm caused by C. diff. through educating the public, empowering advocates, and shaping policy.