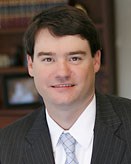 Of course, we also hope everyone puts safety at the forefront as they go trick-or-treating and enjoy other festivities.
Raleigh, N.C. (PRWEB) October 29, 2013
The personal injury law firm of Hardison & Cochran is encouraging residents of Raleigh and North Carolina to enter the firm's second annual Halloween Costume Contest – and to take reasonable steps to enjoy the holiday safely.
The costume contest will be open through November 4. To enter, simply e-mail a picture of the costume and a brief description of it to the firm's Bill Campbell at wsc(at)lawyernc(dot)com. The entries will be featured on the firm's Facebook, Twitter and Pinterest pages.
Winners will be chosen by a panel of five employees of the law firm and will receive a $250 gift card (first place), $50 gift card (second) and $25 gas card (third).
For more details, see the Hardison & Cochran Facebook page.
"We hope people join us in getting into the Halloween spirit and enter our contest, which was a tremendous success last year – we received many great, creative entries," said the firm's managing partner, Ben Cochran. "Of course, we also hope everyone puts safety at the forefront as they go trick-or-treating and enjoy other festivities."
According to Cochran, a few important safety tips to keep in mind on Halloween are:

Keep pets indoors in a secure area – Dogs and cats could become frightened by costumed strangers coming to the door. It's a good idea to keep the pets in a safe area inside the home – and never a good idea to take a pet with you while trick-or-treating, Cochran said.
Wear safe costumes – Cochran encouraged parents to plan costumes that use non-toxic makeup and flame-resistant material and that allow for easy breathing, seeing and walking. He also said that it's a good idea for children to have a bright element to the costume or to wear a stripe of reflective tape. He suggested using flashlights.
Don't drink and drive – For those who plan to attend Halloween parties where alcohol may be served, Cochran said it's a good idea to take steps in advance to ensure they have a safe ride home. Plan to use a designated driver, call a taxi or use public transportation, according to Cochran. "If you drink at all, please don't drive," he said.
Cochran recommended checking out the "SAFE HALLOWEEN" guidelines posted by the Centers for Disease Control and Prevention for additional safety tips.
"It's always a good idea to take those extra steps – they can a make big difference and give one peace of mind as they enjoy Halloween with friends and family," Cochran said.
About Hardison & Cochran, Attorneys at Law
Hardison & Cochran, Attorneys at Law, is a North Carolina personal injury, workers' compensation and Social Security disability law firm with offices in Raleigh, Durham, Fayetteville, Dunn, New Bern, Southern Pines and Wilmington. The firm's practice areas include car accidents, truck accidents, motorcycle accidents, boating accidents, dog bites, dangerous drugs, defective medical devices, nursing home abuse and negligence and traffic violations. For more information, call the firm toll-free at (800) 434-8399 or use the firm's online contact form.