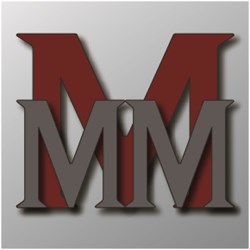 Recently, Moseley Matheson, an attorney for the Matheson Law Office in downtown Raleigh, visited North Carolina State University's campus to speak with the members of Delta Delta Delta.
Raleigh, North Carolina (PRWEB) October 11, 2013
Recently, Moseley Matheson, an attorney for the Matheson Law Office in downtown Raleigh, visited North Carolina State University's campus to speak with the members of Delta Delta Delta. Attorney Matheson, a Raleigh Criminal Defense Attorney spoke on major topics concerning criminal investigations, such as DWI stops, Drug Possession charges, and the importance of knowing your rights. The lecture touched on relatively recent DWI law changes that imposes a mandatory 30 days active jail sentence for those charged with Driving While Intoxicated with a passenger under the age of 18. This is particularly important knowledge for students and people with friends or children in high school. The new statute could take a seemingly innocent situation, such as returning from prom or social party, into jail time and a criminal record.
There were also questions raised by the sorority members regarding the standard for a reasonable search of a personal residence. The assumption typically is that if a police officer does not have a warrant certifying their ability to search personal property, then that officer is not permitted on the grounds or inside the property. This is not true. If a police officer can find reasonable suspicion that there is criminal activity or an illegal substance located on personal property, the officer then has the right to search the property without a warrant. This common misconception stems from confusion between reasonable suspicion and probable cause. Reasonable suspicion only stipulates that a 'reasonable' officer has reason be believe that criminal activity is taking place in a private residence. Whereas the burden of probable cause needs it to be more likely than not, about 51% positive, that there is criminal activity. While Attorney Matheson pointed out that criminal cases handled by Wake County DWI Lawyers,are never this black and white, it is important to understand the distinction between these two burdens of proof. An officer of the law is only bound by reasonable suspicion in the case of searching private property.
Finally, the lecture turned to the subject of a persons Miranda Rights and when those become effective in a criminal investigation. A frequent misunderstanding stems from the idea that a person is required to have their Miranda Rights read to them upon arrest. However, this is not the case whatsoever. Only when a person has been put into question are the police officers required to read the defendant their rights. However, the police realize that this is commonly misconstrued and use that to their advantage when people get in the back of the squad car and just start talking away. Attorney Matheson made the point that it is imperative that you not speak to the officers after you are taken under arrest. He also made it known that it is a persons right to politely decline to answer any questions or perform any tests posed by the officer prior to arrest. "If you are going to be arrested one way or the other, and when it comes to DWI charges you typically will be put under arrest, why give them any further evidence to use against you by performing the field sobriety tests or answering questions? It is better to politely decline. If you want you can tell them your attorney advised you against answering any questioning; just blame it on me," Attorney Matheson, a Wake County DWI Attorney advised the women of Delta Delta Delta.
Unfortunately a lot of young people in both college and high school settings are unaware of these details of law and how they can have a profound effect on their lives. It is important to know your rights and be knowledgeable about how to conduct yourself while under a criminal investigation.