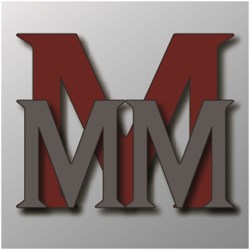 The state of North Carolina is making serious changes to revamp the laws on passing school buses while the Operation Stop Arm is in use.
Raleigh, North Carolina (PRWEB) October 25, 2013
The state of North Carolina is making serious changes to revamp the laws on passing school buses while the Operation Stop Arm is in use. This year alone, five children have been killed from being hit by vehicles not yielding to the Stop Arm on halted school buses. A recent death of a North Carolina teen, Makinzy Jordan Smith, has pushed state law enforcement to amp up the penalties for offenders of bus passing violations. The original fine for this misdemeanor charge was $200, but has recently been increased to $500 just for passing a school bus with its stop arm in use. However, this charge is only a misdemeanor for simply passing the bus while its stopped with its stop arm extended, but if the vehicle hits a child crossing the street it becomes a felony level charge. There are two levels of felony sentencing for this type of crime. If a motorist just strikes an individual while passing a stopped school bus then that is a Class I felony. However, if the motorist strikes a person with their vehicle while passing a stopped school bus and it results in the death of that individual, then that is a Class H felony. In any of these above situations it is highly recommend that you obtain a Wake County Criminal Attorney to assist you with the legal issues surrounding your case.
In an article recently published on October 20, 2013 by WRAL 'New Law on Passing School Buses Takes Effect Dec. 1' , it talks about these new laws and their enforcement starting December 1, 2013. Law enforcement has also pushed for the reallocation of funds to include the use cameras on the back of school buses to catch those who are so willing to commit these traffic violations. While not all buses have cameras as of yet, buses in every county should have at least some cameras at their disposal by the end of this calendar year. Those counties with cameras have seen a high increase in convictions of defendants who were caught on camera passing stopped school buses. This has been a great asset to the state judicial system.
Despite all of these penalties being put into place to dissuade drivers from committing these traffic violations, the best form of prevention is making sure everyone is informed of the laws and regulations surrounding stopped school buses. It seems that a lot of people are not fully aware of the rules. "Drivers in North Carolina must realize how serious the laws are surrounding school buses and school zones. Obviously there is inherent risk when operating a motor vehicle where children frequent," says Raleigh Traffic Attorney Moseley Matheson, "Many of my clients facing traffic violations or passing school buses or speeding in school zones are surprised to realize how difficult it is to avoid getting points on your license. This is why it's imperative to retain a traffic attorney in your area to represent you on your behalf."
The state of North Carolina is cracking down on traffic violations involving passing stopped school buses, and while this may pose a problem for risky drivers it is a huge step in the right direction for keeping children and the community safe.