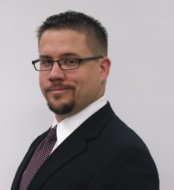 The Matheson Law Office is happy to announce the upcoming launch of its new website
Raleigh, North Carolina (PRWEB) February 27, 2014
The Matheson Law Office is happy to announce the upcoming launch of its new website. While the official date has yet to be set, the firm is confident the website should ready for online traffic in the next few months. The website features a new, more modern face-lift with updated information on current laws and regulations in the Wake County area. There will also be an updated section to view the recent victories in the courtroom seen by the Matheson Law Office and their clients. Often times clients want to see an Attorney who has handled their 'type' of case before. With the variety of successes we have seen here at Matheson Law Office, the hope is this added section on the website will instill more confidence in our potential clients. The layout for each of the web pages will be more user friendly in terms of site navigation, for both current and new clients who are seeking out information through our website.
The website will also include video testimonials from satisfied and enthusiastic clients who have reaped the benefits of hiring Raleigh Criminal Attorney Moseley Matheson. The new website is also adorned with professional photography of Attorney Matheson, satisfied customers, and the Matheson Law Office staff working at the law firm. The Matheson Law Office wants to be as approachable and accessible as possible to the general public, which we hope will be further achieved by having an updated, modern webpage.
When asked about the arrival of the new webpage Wake County Criminal Attorney Moseley Matheson had this to say, "I am very excited about Matheson Law Office's new website. The work that is being done by the marketing department is top notch. The website will further assist potential and current Matheson Law Office clients in understanding how our representation can best assist them with their individual cases. As the Matheson Law Office continues to excel and grow, we are continually searching for new and innovative ways to more aptly serve our client base in and around Wake County. This website is a great step in that direction and epitomizes future growth of this law firm." Everyone here at Matheson Law Office is pumped and excited for the launch of this new website, which we hope will bring a breath of fresh air to the firm and hopefully expand our reach when I comes to our client base. After all we here at Matheson Law Office are here for our clients in an effort to diligently represent those in need.