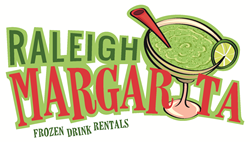 Adults need their margaritas and daiquiris, but kids needs to have fun, too, which is why we launched Raleigh Slushy in concert with Raleigh Margarita
Raleigh, NC (PRWEB) June 03, 2014
The temperatures are climbing and the sun is taking just a little bit longer to set. Sounds like the perfect time for a margarita, doesn't it?
That's the kind of attitude Raleigh-based entrepreneur Justin Frechette is hoping to capitalize on with his latest venture, Raleigh Margarita, which serves the entire Triangle area.
"When the weather is nice, people like to have their fun outdoors, it makes them feel like they're on vacation," he said. "So we're trying to become the premier frozen beverage provider for summertime fun."
Officially launched in April 2014, Raleigh Margarita is accompanied by Frechette's other icy business, Raleigh Slushy.
"Adults need their margaritas and daiquiris, but kids needs to have fun, too, which is why we launched Raleigh Slushy in concert with Raleigh Margarita," Frechette said. "We use the same machines and same general ingredients, except for the alcohol, of course!"
One of the main selling points in Frechette's eyes is the freedom his machines provide party hosts. "When you're planning and executing a party, you rarely get to actually enjoy the party — that's where we come in."
According to Frechette, a representative of either company will arrive at your location — whether it's a birthday party, a cookout, a wedding shower, or corporate event — and will deliver and set up all equipment, mix the drinks in them, and clean up everything when the party is over.
"There's no ice, no blender to deal with, no mess to clean up," he elaborated. "And because all of our machines are self-serve, hosts are able to enjoy their parties."
Packages start at $150 for a 24-hour rental with free delivery to most of the Triangle area. Raleigh Margarita and Raleigh Slushy offer many flavors to choose from. Adults can enjoy traditional lime margaritas, strawberry daiquiris and margaritas, Hurricanes, and Piña Coladas. Children's slushy flavors include strawberry, blue raspberry, cherry, and grape.
For more information, call (919) 578-RITA or visit http://www.raleighmargarita.com.
Raleigh Margarita is the largest and most trusted supplier for frozen margarita rentals in the Triangle area. Our self-service frozen margarita machine rentals are not only awesome additions to any party, but allow the host to enjoy the company of their guests while everyone helps themselves to delicious frozen margaritas, daiquiris, or fruitful slushys.
Contact:
Justin Frechette
Raleigh Margarita
919-578-RITA
info(at)raleighmargarita(dot)com
http://www.RaleighMargarita.com
###