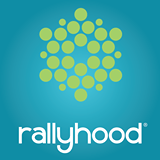 'Research shows that strong social support delivers positive impact on survival and recovery from any long-term illness,' said Patti Rogers, CEO and founder of Rallyhood.
Austin, Texas (PRWEB) August 19, 2014
Rallyhood a web-based collaboration platform that enables action-oriented communities, has announced a new partnership with the LIVESTRONG Foundation. Through Rallyhood, the Foundation will empower survivors, caregivers and their communities to organize social, emotional and practical support throughout their cancer journey. "LIVESTRONG Rally" will be offered as a free service through LIVESTRONG.org and available as part of LIVESTRONG's cancer navigation resources that reach more than 300,000 people annually.
"We can't do cancer alone. We need our people. Research shows that strong social support delivers positive impact on survival and recovery from any long-term illness. Studies also show that medical adherence sky-rockets when our social network is engaged," said Patti Rogers, CEO and founder of Rallyhood.
"The LIVESTRONG Foundation recognizes the need to support the patient, family, caregiver and the extended community throughout their whole journey," said Doug Ulman, president and CEO of the LIVESTRONG Foundation. "Our new partnership with Rallyhood demonstrates LIVESTRONG's continuing commitment to providing powerful nonclinical solutions."
Rogers, a marketing and design entrepreneur, founded Rallyhood after her personal experience going through breast cancer. During treatment and recovery she witnessed the power of community in action, as well as the frustration and burden of inadequate tools that were fragmented and hard to use. Thus, the launch of Rallyhood, a community collaboration platform that transforms how people come together with purpose.
"Communication clutter and email overload can weigh down our lives and drive us to disengage, even when we care about the cause," said Rogers. "But when support efforts are well organized, we accomplish more together, we engage and build better relationships, and have more time to enjoy the moments that matter most."
# # #
About Rallyhood
Rallyhood is a community collaboration platform that transforms the way people come together to make things happen. Rallyhood streamlines action for groups of all sizes from mutual interest groups to national non-profit organizations and hospital networks, including Habitat for Humanity, Susan G. Komen, Girl Scouts, and Operation Homefront. The company is based in Austin, Texas. Learn more about Rallyhood at http://www.rallyhood.com and follow us on Facebook and Twitter.
About the LIVESTRONG Foundation
The LIVESTRONG Foundation fights to improve the lives of people affected by cancer now. Created in 1997, the Foundation is known for providing free cancer support services and advocating for policies that improve access to care and quality of life. Known for its powerful brand – LIVESTRONG – the Foundation has become a symbol of hope and inspiration around the world. Since its inception, the Foundation has served 2.5 million people affected by the disease and raised more than $500 million to support cancer survivors. One of America's top non-profit organizations, the Foundation has been recognized by industry leaders including Charity Navigator, the National Health Council and the Better Business Bureau for its excellent governance, high standards and transparency. For more information, visit LIVESTRONG.org.