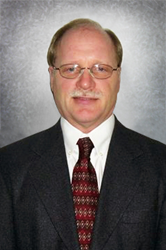 Appointing Ralph Schuh as VP of Engineering and Operations provides a single vision for both departments.
Beaver Dam, Wisconsin (PRWEB) August 05, 2014
Apache realigns to strengthen communications, innovation and increased efficiencies in the engineering and operations groups, by naming Ralph Schuh as Vice President of Engineering and Operations. Ralph's duties include managing all the engineering functions for both the Beaver Dam and Plover locations as well as all of the manufacturing activities at the Beaver Dam location.
Apache President, Ed Paradowski says, "Appointing Ralph Schuh as V.P. of Engineering and Operations provides a single vision for both departments. Ralph's coaching abilities backed by years of operational management experience will propel process innovation and technology development in our manufacturing groups."
Ralph has worked in operations management for more than 35 years. He began his career at Apache in 2011 as Director of Operations. He also holds several accreditations including: EPA / WI Certified Refrigerant Technician, State of Wisconsin Master Electrician, State of Wisconsin Commercial Electrical Inspector and is completing a BAS degree in Business.
At Apache, Ralph's responsibilities include direction and control of project engineering, long-term objectives and performance standards of both departments, assuring timely project completions and objectives, maintain knowledge of industry trends as it relates to technology leadership, motivate staff and provide technical and process direction and guidance, elevate and mentor direct managers and reports, and ensure that projects and products developed meet and exceed customer's expectations.
Founded in 1975, Apache Stainless Equipment Corporation consists of five groups: Large Tanks, Portable Vessels, Contract Manufacturing, Carbon Steel and Mepaco. The Mepaco group manufactures food-processing equipment. Apache is an employee-owned company and a subsidiary of Dexter Apache Holdings, Inc. Apache's corporate office and main manufacturing facilities are located in Beaver Dam, Wisconsin and the carbon steel operations are located in Plover, Wisconsin.