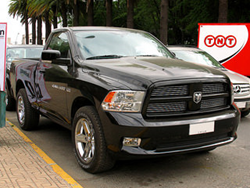 The inventory of Chrysler, Dodge and Ram auto parts that is now listed for public sale through our website include a warranty plan from our trusted fulfillment partners
Houston, TX (PRWEB) April 04, 2015
The Ram vehicle series is now one of the top competitors in the light-duty pickup truck market in the United States. Current owners of these vehicles who need to buy replacement parts can now use the CarPartsLocator.com website. There are now used condition Ram 1500 truck hoods that are for sale at http://www.carpartslocator.com/ram-1500-hood-for-sale.
The hoods that are in stock and shippable are possible because of various suppliers that are now managing the fulfillment of orders that are placed through the Car Parts Locator portal. The replacement hoods are OEM units that have been removed from good condition Ram trucks that have been salvaged or dismantled.
"The inventory of Chrysler, Dodge and Ram auto parts that is now listed for public sale through our website include a warranty plan from our trusted fulfillment partners," said a CarPartsLocator.com source.
The metal truck hoods that are now in stock are original units and not aftermarket ABS units found through some supply stores. Because there can be hood scoops or air flow systems on some Ram pickup trucks, a person who will use the inventory locator can choose which model and trim level of truck needs a hood replacement.
"We classify inventory inside of our system based on the model year and automaker brands to keep searches simple for second hand automotive components," the source included.
The Car Parts Locator company has revised its database this month to feature additional truck hoods apart from Dodge or Ram brands. Support for F-Series, Silverado, Sierra, Tundra and Tacoma trucks is also being provided.
About CarPartsLocator.com
The CarPartsLocator.com company supplies used condition vehicle components through its database that consumers can research to find affordable prices on the web. The company lists the inventory of partners nationwide that includes import and American components. The CarPartsLocator.com company has upgraded its web search tools to feature ways to find components in real time without needing a vehicle identification number.