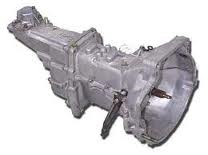 The pricing that is offered online is in effect at the time of quotation and is expected to remain through the holiday season as a special sale price incentive for buyers
Midland, Texas (PRWEB) October 18, 2013
Dodge pickup trucks remain one of the most requested types of vehicles in the U.S. market, according to annual auto industry data. The engines and transmissions that are used in these vehicles often have high resale values due to higher quality builds. The Got Transmissions company is now selling its Ram transmission in used condition for a reduced sticker price at http://www.gottransmissions.com/blog/dodge-transmissions-caravan/dodge-ram-45rfe-transmission.
The online discount pricing is currently applied to several of the top automatic transmission units that are used in Ram series of trucks. The 66RFE, 545RFE, 45RFE and 58RFE are included in the new sale pricing.
These units remain in previously owned condition and are purchased directly through the company established partnerships for gearbox acquisitions.
The Got Transmissions company has focused on building up its existing Ram gearbox inventory over the past 12 months online. The various models that are now in stock are a continuation of the procedures that have been set into place to benefit all company customers searching online or offline for affordable transmission replacements.
"The pricing that is offered online is in effect at the time of quotation and is expected to remain through the holiday season as a special sale price incentive for buyers," a source from the Got Transmissions company said.
Transmissions that are acquired through company partners in North America are put through a specific process of validation and evaluation before these are shipped to consumers. These tests include verifications of internal and external components that are essential to flawless operation after installed in Ram trucks.
"We're currently supplying warranty specs with all of the gearboxes that are sold by our company to introduce the public to our two-year policies that protect most of the original parts," the source added.
The announced sale pricing is instantly viewable using the set of tools that are programmed for transmission buyer usage online. Th GotTransmissions.com database is now a simple way to view all of the warehouse inventory sticker pricing that is being marketed to buyers online. The company toll-free number remains in place for easy ordering of units at 1-866-320-1182.
About Got Transmissions
The Got Transmissions company supplies previously owned gearbox units that are purchased through the company partners in North America and retailed direct to consumers at prices that are below current dealership prices online. The company staff assists all buyers with pricing and stock status through the tools available online. The Got Engines company has established a contact number now available nationally as a way for offline customers to obtain information about inventory and pricing before a purchase decision is completed. New updates to the transmissions in stock are made weekly as different units are acquired for sale.