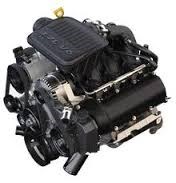 We're now carrying most of the engines that Dodge has used in its variety of trucks in the U.S. market
Atlanta, Georgia (PRWEB) August 18, 2013
The Ram truck has used more than one type of engine to entice buyers throughout its production history. The V6 and V8 builds that are produced by Chrysler for its Dodge brands have been used successfully in the Ram series of trucks in North America. The GotEngines.com company is now helping Dodge truck owners to benefit from its used engine pricing now announced at
http://www.gotengines.com/blog/dodge-engines/dodge-ram-engine.
Better pricing is currently in place for each of the displacements that are found in the company inventory for sale. The standard LA based motors that were used throughout the 1990s are included in the 3.9 and 5.2 builds. The newer engine types that include the reissued Hemi engine are currently part of the announced price promotion.
"We're now carrying most of the engines that Dodge has used in its variety of trucks in the U.S. market," said sales representative of the GotEngines.com company. The authentic motors that are warehoused by this company are preowned units derived from top distributors.
The development of the medium-duty and heavy-duty trucks by the Dodge brand of Chrysler has resulted in gasoline and diesel units produced. Each of these motor types provides a separate range of horsepower and torque depending on the intended use by drivers.
"We're now one of few dealers online specializing in gasoline and diesel engines that are used condition and not rebuilt," the rep confirmed.
Some companies sell reconditioned versions of authentic engines that include aftermarket parts not licensed as Dodge OEM parts. The price discounts now helping truck owners are one example of recent applications of sales incentives by this company.
About GotEngines.com
The GotEngines.com company retails its previously owned engines for Dodge, Ford, Chrysler, Chevy, Toyota and other top automakers. This company has launched one of the largest resources for secondary market motors currently searchable by the public online. The 2007 startup of the GotEngines.com company website has helped introduce discounted motor prices nationally to buyers. Programs and changes to company policies have enabled new discounts to be marketed by this company for all buyers in 2013. Free freight programs, frequent sale prices and other programs are now part of the customer experience at this company.