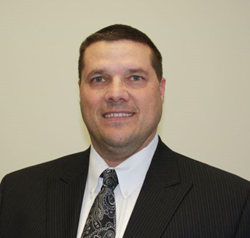 Robert brings a wealth of experience including a broad technical knowledge of sustainable MEP design which will help take us to the next level in developing larger more sophisticated permanent modular construction projects
Mansfield, TX (PRWEB) October 01, 2015
Mansfield, Texas-based Ramtech Building Systems, the Southwest's premier design-build construction firm for relocatable modular buildings and prefabricated permanent facilities, has hired commercial MEP design veteran Robert Frick who will join the company's engineering group as Mechanical, Electrical, Plumbing Design Manager. This marks Frick's return to Ramtech after 18 years working as an MEP consultant including his most recent position as Vice President and Director of the Education Division for Image Engineering Group of Grapevine, Texas. In his role at IEG, Frick directed multiple project teams and coordinated all aspects of MEP design including facility assessments, schematic design planning, design development, and construction documentation and administration. Frick joins Ramtech at a pivotal time for the company as it seeks to grow both its traditional permanent modular construction and Accelerated Building System (ABS) prefabricated building process. According to Roland Brown, Ramtech's Vice President of Design and Development, "Robert brings a wealth of experience back to our engineering group, including a broad technical knowledge of sustainable MEP design which will help take us to the next level in developing larger and more sophisticated permanent modular construction projects."
In his new role, Frick will be responsible for working within the Ramtech design team to develop cutting edge, cost efficient MEP designs encompassing all of Ramtech's education, healthcare, government, and commercial projects. His career originally began at Ramtech in 1988 after receiving CAD training at Tarrant County Community College. After transferring from Ramtech's manufacturing division into the construction design group as a draftsman, he quickly worked his way up to become the MEP designer for the department. In 1995 he left Ramtech to focus strictly on MEP consulting, primarily focusing on projects that centered on multifamily developments, municipal buildings, and education facilities. While at IEG, Frick led the team that developed the mechanical design for the award-winning Lady Bird Johnson Middle School for the Irving Independent School District in Irving, Texas. When the 150,000 square foot campus was originally developed in 2011 it was the largest net zero public school project in the country. The building design utilized several innovative renewable energy strategies, including the proprietary design of a ground source geothermal heat pump heating and air-conditioning system, photovoltaic solar panels with converters, and wind turbines. Frick took the concept of the geothermal heat pump system and developed it for use in retrofitting the HVAC systems now in use at school districts throughout the Southwest. Frick is a Certified Geo-Exchange Designer, a LEED AP BD&C accredited professional, and a member of the US Green Building Council, the Association of Energy Engineers, and the Council of Educational Facility Planners.
About Ramtech Building Systems
Since 1982 Mansfield, Texas-based Ramtech Building Systems has been providing innovative permanent modular buildings for government agencies, healthcare providers, Fortune 500 companies, and educational institutions throughout the Southern United States. As a design-build construction company, Ramtech offers full in-house design, a manufacturer direct product, and complete site construction services all within a single-source solution. By emphasizing a value engineering approach, Ramtech has successfully completed over 3,500 relocatable and permanent prefabricated buildings for government agencies, healthcare providers, Fortune 500 companies, and educational institutions throughout the Southern United States. For more information, visit the company's website at RamtechModular.com.