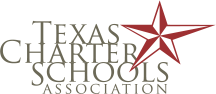 Mansfield, TX (PRWEB) September 29, 2016
Design-build construction firm Ramtech Building Systems of Mansfield, Texas has announced that the company will be exhibiting its portable classrooms, permanent modular school buildings, and Accelerated Building System (ABS) prefabricated modular construction capabilities in booth 53 at the 2016 Texas Charter Schools Conference being held on October 3-4 at the new JW Marriott Hotel in downtown Austin, Texas. This year's theme for the conference is Igniting Leadership! and is expected to draw more than 1,500 attendees representing charter schools throughout Texas. The exhibition will begin Monday, October 3rd at 12:00pm with a welcome reception at 4:30 in the afternoon. The keynote speakers for the conference include Dr. Steve Perry, Head of Schools for Capital Preparatory Schools, former tennis great Andre Agassi, a partner in the Turner-Agassi Charter School Facilities Fund, and Bobby Turner, Chairman and CEO of Turner Impact Capital.
The Texas Charter Schools Conference is an annual gathering that provides charter leaders, superintendents, and board members with an opportunity to meet and discuss current trends and best practices with their colleagues from across all sectors of the charter community. The conference will provide close to 150 educational sessions that will focus on cutting-edge trends, best practices, challenges and solutions in public education, as well as in-depth advocacy and Texas Legislature insights for charter schools. In addition to displaying their traditional relocatable and permanent modular building products, Ramtech will also highlight its Accelerated Building System, a prefabricated permanent school construction approach that combines offsite manufacturing and on-site construction techniques in order to produce a building faster and with less design and construction costs than a completely site built structure.
About Ramtech and the Accelerated Building System
Since 1982, Ramtech Building Systems has been providing innovative permanent modular buildings for educational institutions, government agencies, healthcare providers, and Fortune 500 companies throughout the Southern United States. As a design-build construction company, Ramtech offers full in-house design, a manufacturer direct product, and complete site construction services all within a single-source solution. Ramtech's ABS process combines the best of off-site prefabrication and on-site construction techniques in order to produce a building faster and with less cost but identical in the look, functionality and life expectancy of a completely site-built structure. Ramtech accomplishes this by setting factory assembled modular sections complete with attached ceilings and walls - but no floors - directly onto a conventional concrete slab foundation. This allows the concrete slab to become the floor of the structure just like a site-built building. For more information, visit the company's website at RamtechEducation.com.