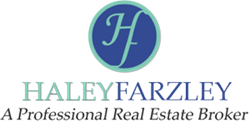 'My clients' satisfaction is my ultimate goal,' says Farzley, 'and I am passionate about connecting the right buyers with the right sellers.'
Rancho Santa Margarita, CA (PRWEB) March 17, 2014
Aiming to provide an easily accessible gateway to the Rancho Santa Margarita real estate market, prominent local broker Haley Farzley has just launched a new website, HaleyFarzley.com. Here prospective buyers and sellers of homes in the city as well as other South Orange County communities can explore available properties, learn more about the region's different lifestyle options, view home-buying and selling guides, and more.
"Just about everyone goes online first when they're looking up homes for sale or researching market trends," says Farzley, "but not everything you'll find out there will be reliable. My goal with this new site is to help ensure that those interested in the real estate Rancho Santa Margarita has to offer will have access to the up-to-date and relevant information that they need."
Boasting an elegant aesthetic and a simple, fuss-free user interface, the new site is a breeze to navigate and offers a wide range of useful features. These include a fully customizable property search tool, updated listings of homes for sale in Rancho Santa Margarita, CA grouped according to neighborhood, community and school information, home-buying and selling articles, and a financing guide, among others.
"My clients' satisfaction is my ultimate goal," says Farzley, "and I am passionate about connecting the right buyers with the right sellers. A home is one of the most important investments most of us will make in our lives and I take my responsibilities to my clients very seriously."
A Realtor since 1999, Farzley obtained her broker's license in 2007 and her reputation for sheer professionalism is unmatched. She is also armed with several years of experience in the mortgage industry and is very familiar with the ins and outs of loan processing, something that works to her clients' advantage when they're applying for a mortgage. What's more, Farzley also has a bachelor's and master's degree in counseling psychology, which is a decided asset at the negotiation table.
For more information on Haley Farzley's services and to start searching for currently available properties in the area, visit http://www.HaleyFarzley.com or schedule a consultation with her directly.