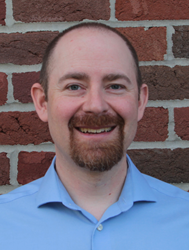 We know how costly and disruptive it is for companies to remediate a data breach. Randy has seen this time and again with the FBI, and shares our sentiment that a proactive approach to cybersecurity is best." -David Kennedy, Binary Defense CTO and Co-Founder
CLEVELAND (PRWEB) October 16, 2019
Binary Defense, a leader in the cybersecurity market, is pleased to announce that Randy Pargman has joined the company. In his new role, Pargman will serve as the Senior Director of Threat Hunting and Counterintelligence, heading up two teams of security experts. Pargman previously worked for the Federal Bureau of Investigation (FBI), where he served the public for 15 years, most recently as a Senior Computer Scientist on the Cyber Task Force in Seattle.
"In my role at FBI, I responded to computer intrusions at companies of all sizes and industries," Pargman said. "When I interviewed cyber threat actors in custody, I realized that the more advanced threat actors continuously research and analyze the software products that companies use for defense, and find creative ways to defeat or get around those defenses. It takes human ingenuity and skill to detect and defeat an active human adversary." He feels that Binary Defense's philosophy for protecting companies' data, brand and people matches his own. After meeting with the team, "I knew that I wanted to be part of what they are doing every day," he said.
"With Randy's experience in investigating data breaches and threat actors for the FBI, we are fortunate to be able to tap into the wealth of knowledge he brings to our organization," said David Kennedy, Binary Defense Co-Founder and Chief Technology Officer. "We know how costly and disruptive it is for companies to remediate a data breach. Randy has seen this time and again with the FBI, and shares our sentiment that a proactive approach to cybersecurity is best."
Teams reporting to Randy include the Counterintelligence Team, which proactively monitors and analyzes data from the internet, dark web, social media and other sources to detect and prevent threats; and the Threat Hunting team, which uses new and emerging methods to stay a step ahead of advanced threat actors who are avoiding traditional security software by using custom malware and "living off the land" techniques.
In his role with the FBI, Pargman worked on criminal, national security and counter-terrorism investigations alongside Special Agents and Detectives from federal, state and local law enforcement agencies. His duties included digital forensics, incident response, software development, tracking cyber threat actors, and interviewing defendants when they were in custody. He also served on the Cyber Action Team, the FBI's global rapid response group for major cyber crimes, and the Evidence Response Team for physical crime scene investigations. Pargman is a past recipient of the FBI Director's Award for excellence in technical advancement, as well as several other awards and certifications.
About Binary Defense
Binary Defense is a managed security services provider with leading cybersecurity solutions that include SOC-as-a-Service, Managed Detection & Response, Security Information & Event Management and Counterintelligence. With our human-driven, technology-assisted approach, Binary Defense is able to provide their clients with immediate protection and visibility, combating and stopping the next generation of attacks that your business faces. The company is headquartered in Stow, Ohio at 600 Alpha Parkway. For more information, please contact David White at David.White@binarydefense.com.