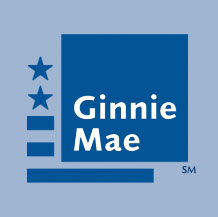 Our goal is to improve our customer's experience from application to the day they pay off the loan.
Salt Lake City, Utah (PRWEB) June 10, 2014
RANLife Home Loans, a mortgage lender based out of Salt Lake City, has announced their approval in the process of becoming a Ginnie Mae Issuer in the Ginnie Mae I and II Single-Family Mortgage-Backed Securities (MBS) program. The Ginnie Mae approval came at a pivotal time for RANLife as they are currently experiencing a company-wide expansion and are preparing to relocate their office to a new 55,000+ sq. ft. building in Sandy, Utah later this year.
Ginnie Mae securities are the only mortgage-backed securities with a "full faith and credit" guaranty of the United States government for single-family and multifamily loans insured by various government agencies, such as FHA, USDA, and the Department of Veteran Affairs. Becoming an approved Ginnie Mae lender secures RANLife's ability to continue providing low cost home financing while creating more opportunities for affordable housing.
Greg Walker, CEO of RANLife, acknowledges the importance of this company milestone. "This new relationship will allow us to offer the best products at the best prices from FHA, VA and USDA without having to work with a middle man. This is a key ingredient in our growth plans and will allow us to service more clients."
In comparison to Fannie Mae and the other government entities it is much more difficult to get approved with Ginnie Mae. To obtain approval RANLife was forced to undergo an extensive application process that began back in February of 2013 to ensure they met all the requirements and standards of Ginnie Mae.
For the future of RANlife, Walker states, "Our goal is to improve our customer's experience from application to the day they pay off the loan and also to gain the trust of our client's friends, family and real estate professionals." RANLife has plans to continue employing the same business practices that made them successful with Fannie Mae while making sure they exceed the industry with their service levels.
About RANLife
RANlife is a leading mortgage lender that was founded in 2001. Based out of Salt Lake City, Utah, they service locally and nationwide to 17 different states. RANLife provides financing for all programs including FHA, USDA, VA, Conforming, Jumbo, and Fixed and Adjustable-Rate Mortgages. Their promise is great service with great rates. For more information contact them at 800.461.4152 or check out their website at http://www.ranlife.com. NMLS# 3151
Follow RANLife Home Loans on Facebook at http://www.facebook.com/ranlifehomeloans.
And stay up to date on the Home Lending Life blog at http://blog.ranlife.com.