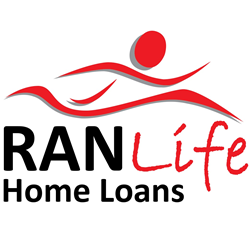 Salt Lake City, Utah (PRWEB) June 30, 2014
RANLife Home Loans, a trusted nationwide mortgage lender, has partnered up with Diversify Radio to provide an informational segment on the Saturday Talk Show about home financing and the latest news in the housing market. Please tune in on Saturdays at 1:00 p.m. on 105.7 FM and 570 AM KNRS to hear the full segment.
Diversify, Inc. is an award-winning wealth management firm based in South Jordan, Utah that services to clients throughout the western United States. They are also a preferred local provider of well-known financial author, Dave Ramsey. The Diversify Radio Show with Dan & Ryan is a talk radio show featuring financial professionals Dan Luke and Ryan Smith, Founders of Diversify. Along with the show's host Nick Hansen, Dan and Ryan share their direct, no-nonsense advice as they help listeners navigate the ever important world of finance.
Along with the Diversify Radio, RANLife has agreed to provide the hottest weekly mortgage tips to ensure that the community is aware and able to take advantage of opportunities of low interest rates, housing prices, and good Real Estate investments.
RANLife hopes through their partnership with Diversify to foster a stronger community of financial wealth. Both companies share the mission and to help individuals and families create a lifestyle of freedom by encouraging them to pay down their debt faster and save more money.
RANLife is already actively involved with helping homeowners pay down their mortgage and debt faster which started back in 2009 when they first created the RANLife HEMA Program, which stands for Home Equity Management Account. The HEMA Programs encourages refinancing to a lower interest rate in order to allow the homeowner to pay down any other credit card and installment loan debts as fast possible. Additionally, RANLife's most popular home refinance option is their 15-year refinance. With this program homeowners can lower their rate while shortening their mortgage term from 20 or 30 years and pay off their home in up to half the time of the average homeowner.
RANLife is excited about their new partnership with Diversify. They hope that by sharing their mortgage insider tips with Diversify and the community that more homeowners and homebuyers can make more informed decisions when it comes to getting and paying off a mortgage. RANLife will share new tips and the latest mortgage news each Saturday, so be sure to tune in and listen to the show.
About RANLife Home Loans
RANLife is a leading mortgage lender that was founded in 2001. Based out of Salt Lake City, Utah, they service locally and nationwide to 17 different states. RANLife provides financing for all programs including FHA, USDA, VA, Conforming, Jumbo, and Fixed and Adjustable-Rate Mortgages. Their promise is great service with great rates. For more information contact them at 800.461.4152 NMLS# 3151.
Follow RANLife Home Loans on Facebook at http://www.facebook.com/ranlifehomeloans.
And stay up to date on the Home Lending Life blog at http://blog.ranlife.com.