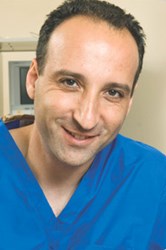 With this new technique, patients are able to avoid the discomfort and bruising that was synonymous with needle injection.
Newburgh, New York (PRWEB) August 26, 2013
DermaSculpt is a ground-breaking technique for injecting cosmetic facial fillers. Developed in France, the DermaSculpt Microcannula uses a blunt tip. This alternative to sharp hypodermic needles has several benefits that are not obtainable through the traditional method. With DermaSculpt, the same wrinkles and creases that were treatable by injecting dermal fillers through needles can be smoothed. Excellent results are also achievable when adding volume to sunken cheeks and thin lips. The same facial fillers and autologous fats that address areas of concern in the face can be used with the wide range of DermaSculpt microcannula sizes available.
With this new technique, patients are able to avoid the discomfort and bruising that was synonymous with needle injection. Risk of trauma to nerves and injury of blood vessels is also reduced. The blunt-tip will not cause undue distress for the tissues of the face, as one insertion can treat a much wider area. Multiple areas can be targeted with precision without removing the cannula by guiding the tube while it's still under the skin. After the procedure, normal activity can be resumed very quickly. There is virtually no bruising or swelling to speak of, allowing the aesthetic benefits of the filler injections to shine through right away.
Dr. Ran Y. Rubinstein holds dual board certifications with the American Board of Facial Plastic Surgery and the American Board of Otolaryngology-Head and Neck Surgery. With a passion for plastic surgery that has aided in the development of his extensive background, Dr. Ran Y. Rubinstein is able to perform procedures on the face, eyes, head and neck for cosmetic and reconstructive purposes. In addition to being a fellow of the American Academy of Otolaryngic Allergy and an assistant professor at Columbia-New York Presbyterian Hospital, he is also a trainer in advanced injection methods for Botox and cosmetic fillers. He educates other plastic surgeons and dermatologists in the use of Allergan, Bioform Medical, Medicis and Sanofi Aventis products.
At Laser & Cosmetic Surgery Specialists, Dr. Ran Y. Rubinstein is joined by body plastic surgeon Dr. Donovan T. Rosas. Together the doctors are able to offer a comprehensive list of popular cosmetic surgery procedures for the face and body at the Newburgh, New York, practice. Procedures include facelift, neck lift, blepharoplasty, otoplasty, tummy tuck, breast surgeries, and liposuction. Appointments are also available by request at New York Presbyterian Hospital. Schedule a consultation with Dr. Ran Y. Rubinstein concerning DermaSculpt or any other plastic surgery procedure at 845-863-1772. More information about the surgeon and the practice can be found at http://www.yourfacemd.com.