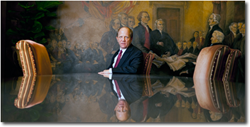 St. Louis, MO (PRWEB) June 10, 2014
The Rape & Assault Lawsuit Center is a new website launched this week by the St. Louis-based Onder Law Firm. Through the website, these premises liability lawyers offer comprehensive information on rape and assault settlements and lawsuits, including lawsuit time limits and answers to the most common questions asked of premises liability attorneys for assault and rape claims. The attorneys provide legal representation and free case review to persons throughout the country for potential rape and assault lawsuits.
Premises liability attorneys represent individuals who have been harmed in a violent crime such as rape or assault on another's property. By law, property owners have a responsibility to keep many visitors to their buildings and grounds safe. Failure to prevent violent crimes or serious injuries due to a lack of security, inadequate lighting, or otherwise unsafe conditions may be the subject of a lawsuit. Assault and rape lawsuits related to premises liability may be filed against the property owner concurrent to a criminal case against the alleged perpetrator of a crime.
Much of the general public may assume premises liability lawyers represent individuals harmed in preventable accidents related to unsafe conditions, such as "slip and fall" accidents. These types of injuries are just one example of a premises liability case. Premises liability lawyers, in general, may represent any person who has been harmed on another's property in a way that reasonably may have been prevented by the property owner. While the laws vary from state to state, most persons who visit another's property, whether by invitation, license, or sometimes even without permission, are owed a "duty of care" or protection from injury on the property. The new Rape and Assault Lawsuit Center website provides information about who may qualify for duty of care, as well as access to free rape and assault lawsuit case review with an experienced premises liability lawyer.
The Onder Law Firm is currently accepting inquiries from individuals and families of individuals who have been harmed while on another's property. Lawyers handling rape & assault lawsuits are investigating these inquiries for premises liability cases. The Onder Law Firm has won major settlements for clients in past rape & assault lawsuits, as well as pharmaceutical, consumer product, and family safety law. The firm is nationally renowned for its work on window blind strangulation, and has notable expertise in fighting on behalf of individuals against powerful corporations. Persons who were harmed on another's property are eligible for a free evaluation with a premises liability attorney, and may contact the firm through its Rape & Assault Lawsuit Center website.
The Onder Law Firm also welcomes rape & assault lawsuit inquiries from other law firms, either to handle these inquiries or work as co-counsel.
About The Onder Law Firm
Onder, Shelton, O'Leary & Peterson, LLC is a St. Louis based personal injury law firm handling serious injury and death claims across the country. Its mission is the pursuit of justice, no matter how complex the case or strenuous the effort. Onder, Shelton, O'Leary & Peterson has represented clients throughout the United States, and other firms throughout the nation often seek its experience and expertise on complex litigation. It is a recognized leader in products liability cases such as window blind cord strangulation and pharmaceutical litigation. The Onder Law Firm's premises liability lawyers provide information to the public at http://www.rapeandassaultlawsuitcenter.com.