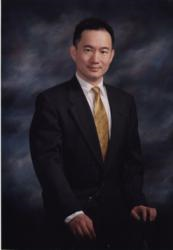 Since 2007, Las Vegas Rapid Detox Clinic has successfully performed more than 500 rapid detox cases
Las Vegas, NV (PRWEB) September 22, 2014
Opiate pain killer addiction is a national epidemic that affects millions of people every day. For those struggling with addiction Las Vegas Rapid Detox has a solution. Their groundbreaking rapid detox program that was once only available to those addicted to heroin is now available to patients wishing to kick their prescription pain pill addiction.
Since 2007, Las Vegas Rapid Detox Clinic has successfully performed more than 500 rapid detox cases. Las Vegas Rapid Detox Clinic has successfully shortened the 10 to 14 days of physical withdrawal to only 8 hours – 8 hours that is spent under anesthesia in North Vista Hospital.
Patients of the rapid detox procedure typically went through eight hours of detox while under anesthesia in the operating room under the care of a board-certified MD anesthesiologist. After the eight hours of detox the patients each received 48 hours of one-on-one nursing care in a private patient room.
Following the procedures a review of all 20 patients records found zero complications from the procedure and no signs of physical withdrawal upon discharge from the hospital.
Before undergoing the procedure all patients had agreed in writing to follow up with substance abuse counseling for 6 – 12 months upon returning to their home states to treat the psychological aspects of addiction and to prevent relapses.
Due to the success of the recent procedures, the Las Vegas Rapid Detox Clinic plans to extend the rapid detox program to hospital in states other then Nevada.
Those interested in more information about Las Vegas Rapid Detox Clinic can reach them at (800) 276-7021 or online at http://www.saferapiddetox.com or http://www.rapiddetoxlasvegas.com.