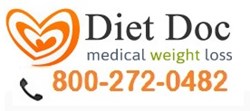 Because the company utilizes the most current technology, patients can begin their life changing transition from the comfort of their own home.
Boston, MA (PRWEB) September 27, 2013
Plaque begins its growth in arteries and is typically the result of a lifetime of eating fatty, processed and unhealthy foods. Years of plaque buildup can cause the arteries to become narrow, blocking vital blood flow to the heart. If the plaque breaks free and ruptures, a blood clot forms over the rupture. The result of this rupture is usually heart attack, stroke or pulmonary hypertension, all of which are very serious and, oftentimes, fatal conditions. Pulmonary hypertension happens when the arteries become too narrow to carry blood to the heart, causing abnormally elevated blood pressure in the arteries of the lungs. Among some of the symptoms of pulmonary hypertension are shortness of breath, dizziness, fainting and swelling of the extremities.
Although the etiology of pulmonary hypertension remains unknown and risk factors are poorly defined, recent studies do indicate that obesity may play a key role in the development of this deadly disease. Researchers believe that adiponectin, a protein based hormone that is produced naturally by the body and functions to manage fats, lipid and glucose, is plentiful in lean individuals whereas this hormone is scarce in obese people. The reduced levels of adiponectin lend a higher risk of developing pulmonary hypertension.
The professionals at Diet Doc are passionate about helping people reduce their weight to avoid diseases and health conditions associated with being overweight. Reducing cholesterol levels and reducing the risk of a host of life threatening weight related diseases, such as pulmonary hypertension, can be accomplished through a simple lifestyle change.
By combining years of scientific research with the knowledge and expertise of board certified doctors, certified nutritionists, nurses and coaches, Diet Doc has developed the nation's most trusted and most reliable medically guided, rapid weight loss prescription diet plans. These prescription diet plans, along with the administration of medically supervised prescription strength medication, promote safe, healthy and rapid weight loss by targeting stores of unused fat to be released into the bloodstream to be burned as the body's primary source of energy. By targeting fat stores that have been trapped in the belly, underarms, hips and thighs, patients are reporting noticeable and rapid weight loss in these areas that are typically the most stubborn and difficult to lose.
Prospective patients must first satisfactorily complete a medical evaluation which will be followed by a consultation with a Diet Doc in-house physician. Working hand in hand with patients, certified nutritionists will design prescription diet plans that are specific to each patient's body type, activity level and nutritional needs, while fitting neatly into the patient's lifestyle and compatible with almost any medical condition.
Diet Doc offers incomparable services to dieters across the country, delivering a consistent effective prescription diet plan directly to patients' doors. The company's in-house medical weight loss experts guide every patient through their personal health journey by altering diet plans if results begin to taper. Each patient receives a weekly checkup call to assess progress, attitude, and comfort level, among other factors. Because the team of dedicated and compassionate rapid weight loss experts is available 6 days per week via phone or email, and eager to lend unlimited support, guidance and encouragement, patients are never alone during the life changing transition to improved health by losing excess weight.
Because the company utilizes the most current technology, patients can begin their life changing transition from the comfort of their own home. Diet Doc has successfully guided even those in the most remote areas of the country toward a future of improved health and a reduced risk for developing countless weight related conditions and diseases, including deadly pulmonary hypertension, by losing unhealthy excess fat.
Diet Doc Contact Information:
San Diego, CA
(800) 272-0482
Weight-loss(at)Dietdoc(dot)info
http://doctorsupervisedweightloss.com/testimonials.php
Twitter: DietDoc10
Facebook: DietDocNaturalHealth