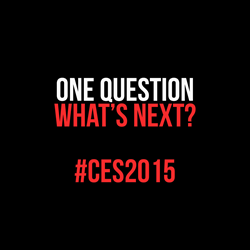 Creators usually have great ideas, but need help turning their dreams into reality
(PRWEB) January 09, 2015
"We understand what it takes to launch a product. So we're offering over $30,000 in services that will help you launch the next 'big thing'," said Babek Khamenian, founder and CEO of Mina Product Development.
Khamenian's firm utilizes a two phase rapid prototyping process, something that works well for newcomers in the consumer electronics industry.
"We've found that a lot of our clients frequently make changes to their designs as they navigate their way through the design, engineering, and prototyping process. It's inevitable," said Khamenian.
Mina starts its clients off with a 3-D printed prototype to get a basic model to see, touch and test. Then the model is duplicated with silicone molds. Once the silicone molds are made, clients are able to get as few as one sample or as many as a few hundred.
"Frequently our clients need pre-production models to field test for various reasons. Sometimes it's for packaging, marketing, or sales meetings. Our silicone molded products allow our clients to get a working model without having to pay for the tooling." This saves Mina's clients money as changes at this phase are still financially feasible.
Project creators usually have fantastic ideas, but need help turning their dreams into a reality. "We specialize in taking napkin sketches and turning them into market ready products," said Khamenian.
This is not only a manufacturing and product development contest. The wining entrepreneur will get to work with branding and marketing experts that will help launch the product. The contest winner will be decided by a team of three judges.
Brooks Johnson, CEO of Aesthetic Cogency, a full service business development and communications firm based in Dallas, TX is one of the judges.
"Branding is everything. You can have the best idea out there and even build it. If no one knows about it, your product will collect dust in a warehouse," said Johnson
Cheri Garcia, President of Cheri Garcia Consulting is the final judge. Garcia's firm specializes in working with entrepreneurs and startups. Her firm has been behind many of the media placements for Mark Cuban's Cyber Dust app.
"This contest was created for entrepreneurs, by entrepreneurs. It's everything someone needs to jumpstart their idea."
Seasoned angel investors love the model.
"I'll be keeping my eye on the winner of the #WHATSNEXT campaign," said Angel Investor Neel Rapport. "Projects that make it through this process are turnkey. Since they've been vetted, my investment goes to securing inventory as opposed to marketing. These are very lucrative investment opportunities."
To apply for the #WHATSNEXT campaign, go to http://www.minaproducts.com/ces and enter your information in. After the Consumer Electronic Show is over, Mina will send you information on how to apply.
If you're interested in more information about our #WHATSNEXT campaign and a chance to win a Makerbot 3D Printer stop by the Mina Product Development CES booth at SANDS EXPOS, 2nd floor, booth 72275.